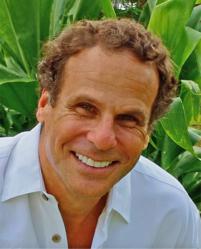 We'll believe that corporations are persons when they are obligated to support their children, the same as humans are obligated.
Washington, D.C. (PRWEB) April 02, 2012
Adam Furgatch, the face of the MF Global "Corporate Personhood" legal action that is currently being litigated in Federal Bankruptcy Court, has been invited to present details of his case at the "Control the Corporation" Conference, to be held at the Carnegie Institute of Washington on Monday, April 2. The conference is being sponsored by NOWDC (the National Occupation of Washington, D.C.) and the Center for the Study of Responsive Law, and the invitation to present came from Carl Mayer, a prominent New York attorney who is a featured speaker at the event and an expert in corporate personhood issues.
The all-day event's headline speakers include Ralph Nader, William K. Black, Chris Hedges, Dean Baker, and Gar Alperovitz. Conference topics to be discussed include strategies on how to counter the influence of corporations upon elections, holding corporations accountable for their crimes, and how to motivate and mobilize people into action in the democratic process of communicating their political views.
Mr. Furgatch stated that he was "quite honored to be asked to contribute to the growing national dialogue about these important and timely issues. The speakers at this conference are true heroes in the continuing battle against unchecked corporate power. My MF Global corporate personhood case is yet another instance of the little guy fighting back."
Mr. Furgatch's originally filed motion, which raised the issue of "corporate personhood" in the ongoing MF Global bankruptcy, was denied by Judge Martin Glenn after being heard in Federal Bankruptcy Court on March 6th. Mr. Furgatch's attorney then filed a motion for leave to appeal that court order on March 20th.
The Furgatch Motion asserts that because the U.S. Supreme Court has ruled that corporations are to be treated as "persons", then the "parent" corporate person, MF Global Holdings, by definition, must have a "child" corporate person, MF Global, Inc., the subsidiary brokerage whose thousands of customers are still missing at least $1.6 billion in what was universally believed to be secured, segregated funds. The motion then cites specific statutes in the Bankruptcy Code that mandate that a child's support claims shall have super-priority status over all other unsecured creditors, including financial institutions such as JP Morgan Chase Bank.
Paraphrasing a popular criticism of corporate personhood, Mr. Furgatch stated, "We'll believe that corporations are persons when they are obligated to support their children, the same as humans are obligated."
Mr. Furgatch, a resident of Hawaii and a fresh, creative voice in financial and political commentary, has published copies of all legal filings and additional background information concerning this legal action on his website: http://www.AdamFurgatch.com
The Furgatch Motion was brought in the case of MF Global Holdings Ltd., 11-bk-15059, U.S. Bankruptcy Court, Southern District of New York (Manhattan).
Contact: Lia Martin: 310-464-6225
Lia.Martin(at)digitalmediaminds(dot)com