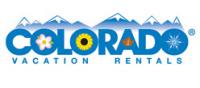 Savvy travelers with an eye on privacy and luxury can comparison shop for the best deal on a vacation rental home in Colorado Springs, Denver, Boulder, or anywhere in Colorado even if they're only staying the night.
(PRWEB) April 02, 2012
Colorado Springs, Colorado, April 2, 2012 – The 22nd Annual Rocky Women's Mountain Film Festival will ignite Colorado Springs April 7, as filmmakers and fans from around the globe will be descending on this South Central Colorado town for the event, dedicated to the "drive, spirit and diversity of women." Many visitors to Colorado Springs for the film festival are booking their accommodations in advance through Colorado Vacation Rentals.
The festival is also dedicated almost exclusively to documentary films, film lovers and filmmakers. The lineup at this year's festival has a global range of perspectives. Thirty-one features and short films cover such diverse topics as the life of hippie clown Wavy Gravy in "Saint Misbehavin'," and much more.
Many out-of-town visitors arriving for the RMWFF are choosing to book a Colorado Springs vacation rental cabin or condo from private vacation property owners, trading the cookie cutter monotony and expense of a hotel for all the comforts of home at a much lower cost.
ColoradoVacationRentals.com helps connect travelers with private vacation rental property owners to meet and negotiate a rental agreement.
With plenty of competition for accommodations in this favorite winter vacation spot, travelers to Colorado Springs are booking private vacation condos, chalets, and villas that sleep anywhere from two to 20 people. Friends and families can enjoy their vacation in a spacious and luxurious Rocky Mountain vacation rental home that accommodates everyone under one roof.
John Romano of Colorado Vacation Rentals says travelers have been discovering the benefits of private vacation rental properties for some time, and Colorado has some magnificent offerings available to rent for a night, a weekend, or a week.
More and more travelers are grateful for the option of a private vacation cabin or condo rental in Colorado Springs, with the benefits of a kitchen, laundry, and all the privacy a private home offers.
"People have been taking advantage of vacation rental properties for short visits in places all across Colorado, the U.S., and internationally for years because of the convenience and savings," Romano says. "Colorado Vacation Rentals simply makes it easier for vacationers to connect with homeowners who want to rent their properties out to private parties.
Comparison shopping for vacation rental lodgings in Colorado Springs and the surrounding areas is fun and easy to do. New vacation home rental listings are added daily, with plenty of availabilities through spring and summer.
Savvy travelers with an eye on privacy and luxury can comparison shop for the best deal on vacation rental properties in Denver, Boulder, Colorado Springs, or anywhere in Colorado even if they're only staying the night, according to Romano.
"Our job is to make sure travelers and property owners connect, making it much easier for travelers to find the right place to stay, something that will suit their needs and easily suit their budget."
About Colorado Vacation Rentals:
ColoradoVacationRentals.com is among the fastest-growing web destinations for travelers seeking rental properties anywhere in Colorado. This collaborative site matches property owners with vacationers looking for the perfect rental property. The site now features improved search options and educational tools for renters and property owners.
The mission of Colorado Vacation Rentals is to connect travelers from all over the world with property owners in Colorado by providing detailed listings of properties, and a safe and efficient way of communicating right on the website. Powerful search tools allow renters to narrow down listings in order to find the vacation rental of their dreams. Prospective renters can research, compare and book cabins, villas, houses, ski chalets, condos and other great vacation properties anywhere in Colorado.
Visit the ColoradoVacationRentals.com website to learn more about Colorado vacation properties.
###