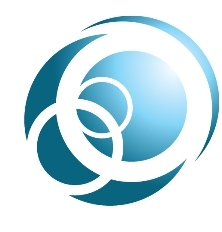 Smaller businesses have to embrace the online realm, if you ignore it, you will be left behind.
Perth, Western Australia (PRWEB) April 03, 2012
In lieu of the recent studies which show that online shopping is among the sectors in the business industry that has significantly grown over the past year and which is expected to grow further this year, Perth SEO Company Oracle Digital has released its most stringent SEO tools and Internet marketing strategies in order to cater to the upsurge of the demand for online services in the country.
IBIS World, the top market research company in Australia, has just released a recent report showing the top five growing companies in the country. The said report showed the recent developments and various innovations within the retail industry.
Despite the fact that the past year has been a very tough one for most retail companies, online shopping was among the top sectors that showed a significant improvement. Statistics has shown that online shopping gained an increase of 10.2% or $10.4 Billion – which represents around 5% of the total income for the retail industry. Other sectors that have likewise shown growth accordingly are Motor Vehicle Manufacturing, Biotechnology, Diamond and Gemstone Mining and Online Education.
According to experts, one of the main reasons for this significant increase in profits from the online shopping sector are the far-advanced technological changes and modified spending habits of Australians – which most online shops were able to take advantage of.
Studies have likewise shown that for the past five years, the online sector has been growing at a very fast pace, which can be attributed to the fact that more consumers are now getting comfortable using the internet for their purchases.
Among the most popular items that are being bought through online shopping are computer and electrical items. Lately, many sources have also demonstrated that food and liquor have also been gaining ground. And with the impending innovations from companies such as Woolworths, Aldi and Coles – these numbers are expected to increase even more.
With this surge for the demand of online shopping, retailers need to engage in the online world in order to maximise their full potential and earn profits substantially. Otherwise, this could cause their businesses to be outcompeted in the long run.
Clint Maher, Oracle Digital's Director of Operations, agrees with these findings. According to him, "The need to go online is an indispensable move towards achieving sustainable business growth."
Maher says, "It's quite exciting to see the dramatic uptrend in searches for consumables and gifts this year. If I were a retailer without an online sales division, then I would be very, very worried."
He went on to say, "Smaller businesses have to embrace the online realm, if you ignore it, you will be left behind."
It is because of this potential for success that Oracle Digital has been tirelessly developing its SEO techniques, social marketing strategies, and other advanced online tools – in consonance with the company's ongoing commitment to provide every client with valuable results through innovative web marketing solutions.
Oracle Digital is an Internet Marketing company based in Perth, Western Australia. They offer valuable SEO services to various businesses around Adelaide, Brisbane, Melbourne, and Sydney. If you want to know more about their services, give them a call at 1300 899 851, or visit their website at http://www.oracledigital.com.au.