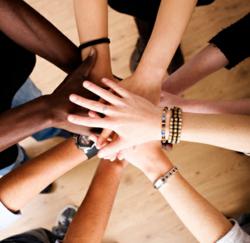 After joining ASN I started to open up to the people here like I never thought was possible" Mary Stone
New York, New York (PRWEB) April 03, 2012
AnxietySocialNet (ASN) was launched on January 2012 and has very rapidly become an active community where members support each other on their struggles to overcome anxiety. Many users have stated that they feel "safe" and comforted by seeing that they are not alone and among their peers.
There has been a lot of talk all around the web about the side effects of the social network phenomenon. Some believe that Facebook provokes and further magnifies anxiety and anxiety tendencies. Therefore, it seems ironic that a social network for the anxiety afflicted could be such a powerful tool to overcome anxiety. It is ironic, but it seems to be catching on and having a positive impact.
On the ASN blog, Salomon Ptasevich (founder) has stated, "Facebook has opened the doors to the social world, and now it is the responsibility of individual developers to create unique ways to implement the new technologies on a deeper level". In the following years we will be able to see a growing number of emerging social networks of a more altruistic nature.
What makes ASN different from other social networks? How is it that at social network built for anxiety sufferers is actually making some progress in helping people's lives offline? Using a peer-to-peer set-up, ASN is able to create an open and welcoming atmosphere that allows people suffering from anxiety to connect directly and deeply to those who are experiencing similar situations and also those who have found ways to overcome their anxieties.
ASN It is a niche online community where people feel safe to friend one another, read each other's diary entries, and also pose questions to all users on the website via the Q&A forum. Users have the freedom to create their own subgroups to target specific needs, allowing the site to feel like it is truly a community site built by – and for – the people.
For skeptics who believe the social network phenomenon is leading to anti-social behaviors, and even depression, ASN is proving the opposite. By focusing on providing peer-to-peer support for a specific population, ASN is demonstrating how deep connections online can foster a more positive and healthy social lifestyle beyond the Internet.