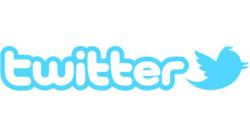 Seattle, WA (PRWEB) April 02, 2012
The Internet community has a definite and large percentage of gamers. These gamers are also web surfers looking for ways on how to have fun. There are also some serious gamers who set up a blog just to explore their trade. Downtweet, a world-class, Twitter application, offers significant help for these gamers. This is possible through Downtweet's powerful 'tweet hunter' engine.
Big-time gamers usually maintain blogs as ways to communicate with their friends and game colleagues. Oftentimes, game bloggers also offer useful pieces of advice and tips regarding the game. There are thousands of gaming blogs out there, and most of them succumb to competition.
Downtweet is the professional helping hand. This application may be simple but it can reach any information globally, as long as it is part of Twitter. Downtweet is a tweet searcher—it tracks down tweets depending on preset categories. The best examples of categories are politics, sports, technology, fashion, food, comedy, gossip, chat online, business, money, and news.
Once a category is selected, the user can determine the web source similar to the Twitter website. Each category has many web sources. After that, Downtweet displays the information within five seconds, or maybe less. Speed is affected by the category's popularity rate.
Downtweet is a stand-alone application, but embedding it to a blog amplifies its global reach. Game bloggers use Downtweet to provide real-time information for their visitors about Twitter gaming sites. In that way, they are informed and entertained. It has been proven that entertained visitors have large tendencies to return to the blog.
Some blogs with multiple arrays of installed widgets have an even greater performance. If a gaming blog has Downtweet installed, together with a chat widget, the turnover of hits is massive. The blog is now a comfortable lounge where visitors can hang out, chill, exchange information, and continue looking for entertaining tweets.
As a bonus, Downtweet collected the world's interesting tweets. These tweets are sorted into categories and their rates of popularity vary. People can use these tweets anytime. New users should visit the Downtweet homepage to know more about its mechanics.
About Downtweet
Downtweet.com has developed live Twitter software for any website or blog. Any site can add a Downtweet widget in a matter of seconds. Downtweet.com also acts as a Twitter portal for users to get instant Twitter streams. Downtweet widget users have the ability to customize the look and feel of Downtweet to fit the style of their website or blog. Downtweet is a free service.
Find Downtweet Online
http://www.downtweet.com