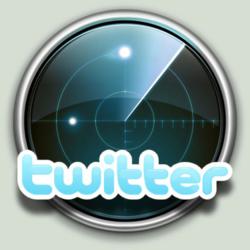 Miami, FL (PRWEB) April 02, 2012
Blogs are really important today because they convey information in many parts of the world. There are many niches that blogs can cover, and people visit one blog after another. Since there are many blogs, a large percentage of them get lost in the sea of competition. Blogging is all about online visibility and content. Downtweet, a newly-released Twitter website, solves this dilemma by utilizing global tweets.
Who would have though that tweets can be turned into information viable enough to help out blogs? The developers of Downtweet believed that the tweeting phenomenon is something that must be nurtured similar to website chat.
For starters, Downtweet is a Twitter-related widget that can also be interspersed as a tweet search engine. During its early release, bloggers became the widget's important users. These bloggers used Downtweet as source of ideas and current events. It is mandatory for a blogger to know how to write about sensational things.
Better writing style is also an important part. People shun away shabby content, and prefer materials that are totally readable. Some of them choose blogs that offer tips and relationship advice. Whichever is the case, Downtweet improves the overall ranking of these blogs.
Blog hoppers or visitors saw the potential of Downtweet, even though some of them don't have blogs. In the host blog, they can use the Downtweet widget to track down useful tweets. They also visit the web sources of those tweets. After that, some of these visitors were even converted to make blogs of their own.
One of the factors attributed to Downtweet's steady ranking is its simplicity. Downtweet has active panels that the user can choose from. These panels have the capability to display information at the least possible time. Each panel can also display different sets of tweets. It all depends on the choice of the user. In the homepage, there is also a special Downtweet blog that the user can read. The blog explains how people actually use everything about Twitter in real-time.
About Downtweet
Downtweet.com has developed a widget for Twitter that works on any website or blog. Any site can add a Downtweet widget for blogs in a matter of seconds. Downtweet.com also acts as a Twitter portal for users to get instant Twitter streams. Downtweet widget users have the ability to customize the look and feel of Downtweet to fit the style of their website or blog. Downtweet is a free service.
http://www.downtweet.com