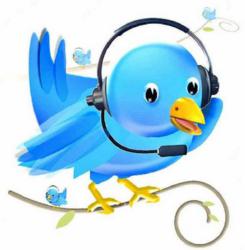 Seattle, WA (PRWEB) April 03, 2012
Seattle, WA – The Internet is divided into many groups of people, and the most common of them are web surfers. These are people who are always looking out for online information or entertainment. They spend an average of five hours per day just by surfing the web. These people will now have an easy web surfing time with the help of a widget for Twitter known as Downtweet.
Web surfing consumes a lot of time because there are thousands of websites to discover. One keyword search in Google will bring endless streams of web pages. Downtweet helps web surfers by providing information through the means of Twitter tweets.
In the Downtweet homepage, the user can find several active panels. These panels are actually streams of tweets that are clickable and similiar to web chat boxes. Once a user clicks a tweet, the web page will appear. Downtweet can display a maximum of six feed panels.
With Downtweet's multiple panels, information delivery is definitely fast. After selecting a category, Downtweet displays the tweets in a matter of few seconds. This saves valuable time for the web surfer. Some of the famous categories in Downtweet are fashion, food, news, politics, money, business, sports, and gossip. There are also some collected tweets that anyone can use. These tweets are also optimized about twitter based on their popularity.
Alternatively, Downtweet can also be installed to blogs and websites. Once installed, Downtweet enhances the blog's ranking by enticing its visitors. According to a collective Downtweet study, bloggers also use Downtweet as sources of idea. They will often check out one category after another. Specific web sources serve as inspirations or patterns for their new posts. It has also been noted that Downtweet appeals most to blogs with controversial and timely topics.
Downtweet is also helpful for the passive users of Twitter. These passive users do not tweet often and they have few followers—they are only interested in information. Technically, they are web surfers. New users can visit Downtweet's related Twitter website to know more about its specific features.
About Downtweet
Downtweet.com has developed live Twitter software for any website or blog. Any site can add a Downtweet widget in a matter of seconds. Downtweet.com also acts as a Twitter portal for users to get instant Twitter streams. Downtweet widget users have the ability to customize the look and feel of Downtweet to fit the style of their website or blog. Downtweet is a free service.