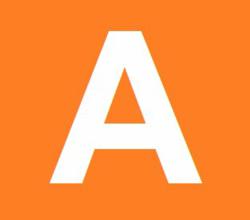 Read more about the topics of your interests, all gathered in one place and rated by popularity on Alltopics.com
(PRWEB) April 03, 2012
Space.alltopics.com is the number one news and information source for people who want to know the latest scientific news, all updated up to the second. No matter if the reader is a Space rocket designer, a NASA fan, or just a plain layman in the field, Space.alltopics.com is the finest resource for finding the most popularly ranked articles and news flashes in the world of the laboratory.
Who said a trip to the Moon is too expensive? With Space.alltopics.com users can admire the infinite beauty of Space thanks not only to the articles and news but also videos and images from the world of Space. On the website users can find the best Space stories, hints, ideas and breaking news; all to help the reader expand their knowledge. Alltopics.com rates the articles, according to social networks like Facebook, GooglePlus and Twitter. There is no need for laborious search since the most popular and top rated topics are always on top.
Space.alltopics.com is a collection of the most relevant and interesting Space news, videos and images. Readers can not only follow the latest news but also expand the knowledge on every possible topic. Where have the new planets been discovered? What are the true facts about first man on the moon? What kind of dangers are hidden in space? And will the end of the world come as a huge meteor in 2012? All the answers are on Space.alltopics.com, the number one news source that's constantly updated, constantly changing and is always free.
Alltopics.com will give the reader such right-away news as why one should call the Hall and Oates emergency line right away, why Jupiter may be liquefying, what new launch is going into space and why the Earth is endangered. Every breaking story is scanned for its relevance and all put under one heading. For sheer convenience, this system cannot be beat—it would take hours to Google all the information Alltopics.com puts in one sub-category.
Alltopics.com is an "all-in" news and information website that offers the best news, and the most popular scientific postings from all over the web. It's the reader's choice which to investigate, because Alltopics.com puts it all right at his fingertips. All news are rated by subject and popularity, which makes the topics fresh, well-considered and newly minted. Space.alltopics.com will transfer the reader to a totally new world. Scientifically perfect!
###