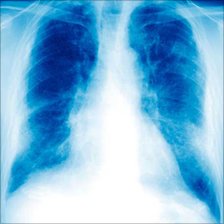 There has never been a better time for those who may be entitled to compensation to come forwards to claim what is due.
London, UK (PRWEB UK) 2 April 2012
In a Supreme Court battle (UKSC 2011/0027) which began over five years ago, the recent verdict means that thousands of families making asbestos claims relating to diseases developed due to asbestos exposure in the workplace will receive the compensation they are entitled to, despite a previous ruling by the Court of Appeal which stated that in some cases, liability was only triggered when symptoms developed, even though in such diseases, these can take up to 50 years to emerge. The previous ruling, which came in 2012, left the families of victims to asbestos diseases facing confusion and uncertainty, according to a number of specialist asbestos solicitors.
This week's ruling states that, "the disease could be said to have been "sustained" by an employee in the period when it was caused or initiated, even though it only developed or manifested itself later," and Lord Clarke said, "The negligent exposure of an employee to asbestos during the policy (insurance) period has a sufficient causal link with subsequently arising mesothelioma to trigger the insurer's obligation."
The ruling has been welcomed by the UK's largest trade union, Unite, who's general secretary, Len McCluskey, has stated, 'It is a disgrace that insurance companies went to such lengths to shirk their responsibilities. For callous insurers this means the responsibility holiday is over."
Asbestos Advice Helpline, one of a number of UK organisations who assist individuals with compensation claims for diseases developed due to workplace asbestos exposure, including mesothelioma, lung cancer and pleural thickening, have responded to the Supreme Court ruling, stating that, 'The recent ruling is absolutely brilliant news for the many individuals who have developed asbestos related diseases and their families. The on-going battle between families of affected individuals and insurance companies has finally come to an end and the due compensation will finally be received. For the many individuals who haven't yet come forward to claim compensation which they may be entitled to, despite suffering from one of a range of related diseases, there has never been a better time to do so. The insurance companies could not avoid paying any longer and to rule that such diseases only triggered liability when symptoms developed was absurd, especially when taking into account that symptoms, in many cases, take years to emerge."
At last, thousands of UK families and individuals will receive the asbestos compensation they are due and, according to Unite, the decision will affect "many of the 2500 people who are diagnosed with mesothelioma each year, ensuring they receive what they are entitled to."