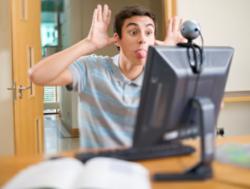 Seattle, WA (PRWEB) April 07, 2012
Without the means of online chat, people will definitely have a hard time connecting with each other. Chatting has been one of the great ways where people convey information regularly. A large percentage of people even resorted to random stranger chat just to meet others. When it comes to random web chat, an application called Idding is gradually making a name in the cyberspace.
The Iddin application is more than just another chat engine. It has a powerful global connectivity, and has the capability to reach anyone in a matter of few seconds. This quick connection system was appreciated by a lot of chatters worldwide.
Why is the niche of random chat strong? This is because of the fact that random chat is thrilling. The idea of chatting with someone whose identity is veiled is something people look forward to. Adding to that, random chats care a lot about privacy.
Iddin does not encourage disclosing of personal information. However, this doesn't mean that the user is banned from sharing any personal information in the Iddin chatroom. Chatters can still upload their pictures and share e-mail accounts with ease. Iddin, however, is not responsible for personal information spillage and other privacy matters.
Many people who also chat online refer to Iddin as a global lounge of multiple topics. Anything can be talked about in the Iddin chatroom. There are no limits. This makes chatting more fun, spontaneous, and informational.
About Iddin
Iddin is a free web application that specializes in generating random chat with strangers. Users can choose the locations of the strangers, or they can have the engine to search the whole world. Random chat is encouraged to protect the identity of people and also to empower spontaneous connection that is fun and interesting. Users can visit http://www.iddin.com to discover its features.