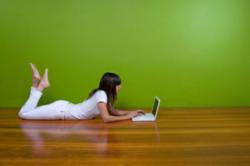 Seattle, WA (PRWEB) April 08, 2012
Web surfers have one thing in common: they do not stay in one web page for too long. Most web surfers love to hop from one website to another, looking for good content or fresh entertainment. Some are just looking for new connections and tips to discover. Web chat is also another reason why these people search various web pages. The developers of Iddin chat have realized that a niche can prosper through these web surfers: spontaneous and random chat.
Random chat has been around for quite some time already. In fact, it is one of the underestimated ways on how people connect with each other. Iddin specializes in providing random IM chat to everyone. Iddin's developers have even stretched the application's reach to global standards.
Using Iddin is definitely easy. First, the user must select which country the strangers will come from. All countries and territories are listed in the application. The application can also track down chatters from USA. For an enhanced global search, users can go for the 'Anybody' option. Through this, Iddin will zero in to any chatter from any part of the world.
Chatters have the option to upload their pictures in Iddin. They can also freely exchange personal information, even though this is not highly encouraged by Iddin developers. In case there are some obscene members, the user can block them. Once they are blocked, the user will never meet them again in the Iddin chatroom. This option allows people to chat online without a fuss.
About Iddin
Iddin is a free web application that specializes in generating random chat with strangers. Users can choose the locations of the strangers, or they can have the engine to search the whole world. Random chat is encouraged to protect the identity of people and also to empower spontaneous connection that is fun and interesting. Users can visit http://www.iddin.com to discover its features.