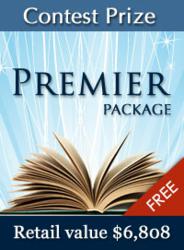 The winning Christian Writer will be awarded a free Premier Publishing package valued at $6,808!
Maitland, Florida (PRWEB) April 02, 2012
Xulon Press has officially opened their 2012 April Christian Choice Writing Contest. We welcome all Christian writers to submit original work now until Sunday, April 8, 2012 by 12:00 AM Eastern Standard Time. The contest is currently accepting 4,000 characters (including spaces – approximately 700 to 750 words) that have a Christian message–whether it's a story, personal testimony, or an account of how God answered prayer.
The winning Christian writer will be awarded a free Premier Publishing Package valued at $6,808 and a professionally-crafted press release will announce their win to the media, to bookstores, and on Xulon Press' website. The contest will accept its last submission on Sunday, April, 2012 at 12:00 AM Eastern Standard Time. Entries are judged as they are received. A winner will be announced on Tuesday, April 10, 2012 after 9:00 AM Eastern Standard Time. Please view the following link to enter the contest: https://www.xulonauthors.com/writing_contest/.
Xulon Press is a division of Salem Communications Corporation, is the world's largest Christian publisher, with more than 10,000 published titles to date. Salem Communications is the country's leading Christian communication company with interests in radio, internet and magazine publishing.