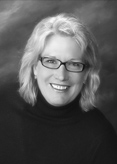 Shelton, CT. (PRWEB) April 02, 2012
LifeCare continues to make significant investments in building out its capabilities to serve its growing family of more than 3,000 valued clients and more than 37 million members—and Wachtelhausen will help lead those efforts.
"Bert is accountable for leading LifeCare's work with our employer and channel partner clients," stated Doug Klinger, CEO. "She will lead the Commercial Sales, Client Services & Marketing team to continue to deliver the market-leading innovation and high-quality client service that clients and members have come to expect from LifeCare," added Klinger.
Bert served for 20 years in senior leadership roles with Cigna Corporation. She was most recently Senior Vice President of National Account Sales for Cigna HealthCare, leading one of the most experienced sales teams in the health insurance industry serving America's largest employers. Bert also led the development of OneCigna, one of the first successful efforts to integrate employee benefits for large, self-insured employers. Following Cigna, Bert helped drive the development of Meritain Health (now owned by Aetna) into one of the largest third-party administrators as Senior Vice President of Sales and Marketing. Most recently, Bert was a co-founder and Senior Vice President at Averde Health, a health benefits start-up. Bert earned a BA from the University of Connecticut's School of Education.
LifeCare, a privately-held company based in Shelton, CT, is the leader in the Employee Productivity & Loyalty industry. LifeCare saves members time and money with quality matches to content, providers, products and services in parenting, senior care, legal and financial services, home services and wellness. LifeCare also operates LifeMart, one of the largest members-only online discount shopping websites, with discounts of up to 40% on more than 4 million products and services. LifeCare serves more than 37 million members through more than 3,000 of the largest private and public-sector employers, driving down absenteeism and presenteeism while boosting employee loyalty.