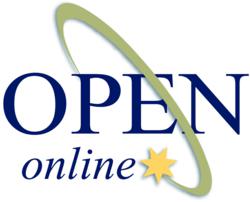 We wanted to find technology that would ehance our customers experience while also reducing our carbon footprint.
Columbus, Ohio (PRWEB) April 03, 2012
OPENonline, an industry leading provider of background checks and investigative services, partnered with HP to complete the deployment of an HP BladeSystem with Virtual Connect, Integrated Lights Out (ILO), Thermal Logic Technology, Active Cool and high efficiency power supplies. As a result of this upgrade, OPENonline has been able to reduce the amount of power requirements and overall data center footprint.
"We wanted to find technology that would enhance our customers experience while also reducing our carbon footprint. HP was the obvious choice to ensure our customers continue to receive the highest level of service available in the industry," said Brian Anichowski, Director of IT at OPENonline. "Our absolute top priority is – and has always been – customer service."
The upgrades to OPENonline's infrastructure and software have allowed the company to reduce their physical footprint by one-third and cut their power consumption by more than half. The upgrades have also reduced the amount of cabling and the number of network ports OPENonline has to manage by more than 80 percent.
"We can definitely see a future that includes more virtualization," said Anichowski. "It is important to do our part in reducing our energy requirements while also ensuring we have the best technology available."
To read the full case study on OPENonline's partnership with HP technologies, including a detailed listing of all the specific upgrades, visit http://www.OPENonline.com
About OPENonline
Accredited by the NAPBS® Background Screening Credentialing Council, OPENonline is a leading provider of background screening and investigative solutions. OPENonline offers a broad range of employment screening, drug screening and employment eligibility verification services, including SelectHire®, a one stop solution for employment screening. The company is dedicated to helping customers save time and money by providing background information that is current, accurate and compliant with exceptional customer service. For more information, visit OPENonline.com or call 1-800-935-6736.
OPENonline was recently accredited by the Better Business Bureau with an "A+" rating.
Connect with us:
Facebook.com/OPENonlineLLC
Twitter.com/Background Pros
LinkedIn.com/company/OPENonline
YouTube.com/OPENonlineLLC