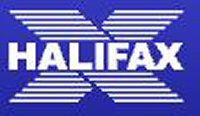 (PRWEB UK) 4 April 2012
The Halifax has lifted interest rates for savers with the launch of two fixed ISAs.
A new three year fixed rate ISA is offering a 4.25 %, while a four year fixed rate ISA will pay 4.35% interest.
Other ISAs in the range include a variable rate saver at 2.75 per cent, an online account paying three per cent, a one year fixed rate ISA at 2.25 per cent and a two year ISA at 3.7 per cent.
For long term savings, there is also a five year cash ISA offering a fixed rate of 4.5 per cent.
Meanwhile, the Junior Cash ISA pays three per cent, rising to six per cent if the person with parental responsibility for the child also has their ISA with the Halifax.
Richard Fearon, head of savings, said: "As tax year end approaches, it is important that we continue to offer great rates, helping customers to make use of their all-important tax free savings allowance."