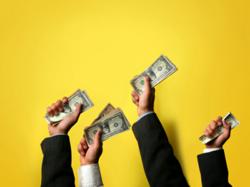 After much careful consideration, we have ascertained that our new partner exceeds the stringent criteria we have outlined. This includes having ample funding reserves and a solid history of excellent business practices.
Manchester, CT (PRWEB) April 03, 2012
Settlement Quotes, Inc. is pleased to welcome its newest Certified Funding Partner, slated to enter its bidding marketplace on April 5th, 2012.
The introduction of their latest funding partner, a mid-sized institution with an outstanding reputation in the financial services and investment industry, is in an effort to address the growing need to offer the best pricing for holders of structured settlements and annuities.
A key spokesperson for Settlement Quotes, Inc. stated, "After much careful consideration, we have ascertained that our new partner exceeds the stringent criteria we have outlined. This includes having ample funding reserves and a solid history of excellent business practices."
With this latest addition, Settlement Quotes, Inc. has taken a closer step to realizing its goal of providing the best alternative funding options to annuity holders seeking to receive their cash for structured settlements.. | Source
About Settlement Quotes, Inc.:
Settlement Quotes, Inc. is one of only two leading open-bidding marketplaces serving the structured settlement and annuity transfer industry. In operation since 2006, it has partnered with a selection of high-quality Certified Funders who bid on structured settlements and annuities, thus providing the best pricing to structured settlement and annuity holders seeking to cash in their settlements. http://about.structuredsettlement-quotes.com | source