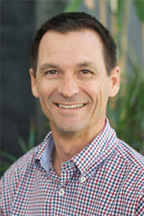 Springville, Utah (PRWEB) April 02, 2012
Digital Technology International (DTI™) today announced that it has promoted Dan Paulus to president. Paulus, who previously served as the vice president of Sales, Americas, now assumes an expanded executive leadership role and reports to Don Oldham, the company's founder and chief executive officer.
"Having worked closely with Dan for more than five years, I am confident he is the ideal leader at this time of tremendous opportunity in both the news media and healthcare IT markets," said Oldham. "Dan has spearheaded our sales growth during the most challenging market conditions I've ever seen, while solidifying our position as the clear leader in cloud publishing. With Dan taking on a larger role, I have no doubt that we will accelerate our success."
"I want to thank Don for this extraordinary opportunity," said Paulus. "We have the most experienced employees and the strongest leadership team in the industry. It is an honor to work more closely with Don and the entire Digital Technology team to build on our 31 years of growth and success."
Paulus joined Digital Technology in 2007 when the company acquired Publishing Business Systems (PBS), where he served as vice president of Sales. Paulus arrived at Publishing Business Systems via FirstLogic, a data-quality software company later acquired by Business Objects and SAP. During his eight years at FirstLogic, he served in variety of management roles, the last being vice president of Software Business Development. Paulus is a native of Wisconsin who earned his bachelor of science degree at the University of Wisconsin – La Crosse.
Don Oldham founded Digital Technology International in 1981 when, as a newspaper publisher, he had new software ideas to improve efficiency and quality in newspaper production. The company has since grown to become a global market leader in news media technology, with digital solutions for circulation, news content, advertising, and audience engagement. In early 2011, the company launched DTI Health, its healthcare IT business, which builds on the company's technology strengths to connect patients, physicians, and healthcare communities.
Digital Technology delivers Digital All Ways.
About Digital Technology International: Digital Technology International (DTI™) delivers digital audience engagement, digital revenue expansion and digital cost performance for the global news media industry. On-site or via DTI Cloud, Digital Technology software helps more than 2,000 publishers around the world compete and win across all channels. DTI Health, the company's healthcare IT business, builds on these strengths to empower patients, physicians, and communities with solutions that manage Electronic Health Records (EHR) including Personal Health Records (PHR), clinical information, and instrument data. The company is headquartered near Salt Lake City, with offices in Australia, Brazil, Canada, Denmark, Finland, France, Germany, Panama, the United Kingdom and the United States. Digital Technology may be found at: http://www.dtint.com and http://www.dtihealth.com.