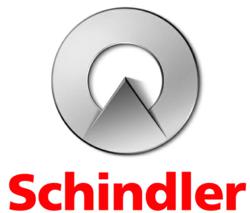 MORRISTOWN, NJ (PRWEB) April 03, 2012
Schindler Elevator Corporation has been awarded a multi-million-dollar service contract with Caesar's Entertainment Corporation to maintain over 1,200 elevators, escalators and moving walks in 31 hotels and casinos located mainly in Las Vegas, Nevada and Atlantic City, New Jersey, as well as various other cities across the United States. The five-year contract includes full maintenance.
"We evaluated a number of local and regional service providers as well as all of the national elevator and escalator companies," said Andrew Kesler, director of strategic sourcing for Caesars. "Of all the service providers we evaluated, Schindler best understood our needs and responded with a proposal to handle our service and preventive maintenance as part of a national account program that exactly meets our needs."
"Schindler has a long-standing relationship with Caesar's, which originated at Harrah's in Atlantic City, and has grown tremendously over the years," said Phil Harty, director, Key Account Management at Schindler. "We are delighted to have been awarded this prestigious contract and continue our partnership."
About Caesars Entertainment Corporation
Caesars Entertainment Corporation is the world's largest casino entertainment company. Since its beginning in Reno, Nevada, more than 70 years ago, Caesars has grown through development of new resorts, expansions and acquisitions, and now operates casinos on four continents. The company's resorts operate primarily under the Harrah's®, Caesars® and Horseshoe® brand names. Caesars also owns the World Series of Poker® and the London Clubs International family of casinos. Caesars Entertainment is focused on building loyalty and value with its guests through a unique combination of great service, excellent products, unsurpassed distribution, operational excellence and technology leadership. Caesars is committed to environmental sustainability and energy conservation and recognizes the importance of being a responsible steward of the environment. For more information, please visit http://www.caesars.com.
About Schindler Elevator Corporation
Schindler Elevator Corporation is the North American operation of the Switzerland-based Schindler Group, a leading global mobility provider with approximately 43,000 employees operating in more than 100 countries. Schindler supports sustainable urban development with safe, reliable and ecologically sound mobility solutions and its equipment moves one billion people every day all over the world. In 2011, Schindler was named one of Forbes Magazine's 100 Most Innovative Companies, and two of the company's products received the 2011Architectural Products' Product Innovation Award. For additional information about Schindler Elevator Corporation, visit the company's Web site at http://www.us.schindler.com.