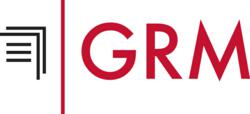 Washington D.C., MD (PRWEB) April 03, 2012
GRM is offering 25% off Data Protection bill for the Washington D.C. area. All GRM needs is a recent invoice and current rate schedule. GRM will do the rest and get back with an answer within one business day. GRM's budget friendly and cost-cutting proposals are tops in the industry.
With GRM, companies and organizations benefit from information management best practices, professional expertise and unparalleled customer service. All while significantly reducing your data protection bill.
GRM's fortress-like vault features around-the-clock security monitoring, FM200 fire suppression systems, advanced barcode tracking and guaranteed critical deliveries within 3 hours for optimal protection.
In addition, every GRM customer receives FREE, 24/7 "live" customer assistance and 24/7 inventory access/ control through our web-based, remote user interface.
Additional Data Protection services include:

Daily, Weekly and Monthly Tape Rotation
Fast, reliable pickups and deliveries with complete GRM chain of custody.
Customized Transport Containers
Climate controlled Video & Film Storage
Disaster Recovery solutions.
Data storage products.
Server Storage & Relocations
Media, hard drive & legacy equipment certified destruction.
Electronic "Disk-to-Disk" backups – data is compressed and encrypted while in transit and at rest.
This limited time offer is a great opportunity to build a GRM relationship and reduce long-term Data Protection costs. As a comprehensive, end-to-end information anagement company, GRM is able to support your regional and national data initiatives. Along with Washington D.C., GRM's growing network of facilities serves Los Angeles, San Francisco, New York, New Jersey, Philadelphia, Atlanta, Miami, Chicago, Houston, and Boston.
This special, limited-time offer expires April 30, 2012.
So don't delay. Contact us at 301-324-0777