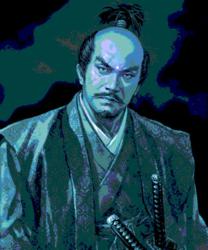 Developing highly effective individuals capable of achieving extraordinary results in the workplace!
Gaithersburg, Maryland (PRWEB) April 03, 2012
Heroic Leadership http://www.heroicleadership.com has launched a revolutionary corporate training system based on the Samurai formula for achieving victory and success.
In response to the difficult challenges they faced, the Samurai developed powerful training techniques to give themselves the ultimate competitive advantage. They designed strategies, methods and tactics that allowed them to outsmart and outmaneuver their opponents – opponents who often outnumbered them and had many more resources at their disposal. Additionally, the Samurai also developed teachable systems for the training of others. As a result, they produced teams of empowered individuals armed with the skills and tools to succeed under conditions where failure was not an option.
Heroic Leadership has taken the best of these tools and techniques and designed a training program specific to the challenges facing modern-day companies. They are not offering martial arts or a fitness program, but rather an ancient skill-developing system, rendered into contemporary language, and offered in a way that people can easily understand, practice and apply on the job.
The goal: To develop highly effective individuals capable of achieving extraordinary results in the workplace!
The training system developed by the ancient Samurai is as effective in today's business environment as it was on the battlefields of a thousand years ago. Regardless of the task at hand, whether in combat, in sales, security, management or executive leadership… one principle remains constant: Failure should never be an option. This held true on the battlefields of yesterday, and it holds true in the workplace today.
The Heroic Leadership training is currently being taught and implemented in some of the world's top companies. It has also been added to the curriculum under the Leadership Department at the United States Naval Academy, Annapolis.
To learn more about this dynamic new training program please visit http://www.heroicleadership.com or contact Kamran Loghman at info(at)heroicleadership(dot)com