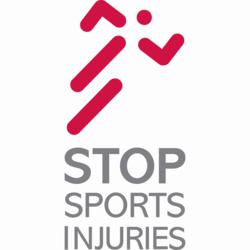 Free live webcast, Preventing Injuries in Youth Sports , April 17th, 7:30-8:30 pm EST
Rosemont, IL (PRWEB) April 02, 2012
More than five million kids under the age of 18 suffer a sports related injury each year with approximately half of these due to overuse, according to the CDC. April is Youth Sports Safety Month and the STOP Sports Injuries campaign has several free resources and events available to help educate parents, coaches and athletes on preventing sports injuries and keep kids in the game for life, including:

Free live webcast, Preventing Injuries in Youth Sports , April 17th, 7:30-8:30 pm EST
Our first ever webcast, sponsored by DePuy Mitek, will feature renowned sports medicine doctors, including James Andrews, MD, Peter Indelicato, MD, Christopher Harner, MD, Lyle Micheli, MD and William Levine, MD. Each of them will discuss injury prevention strategies for parents and coaches. The webcast will be held live and give attendees the opportunity to ask questions to some of the top team physicians in the world. Details on how to register are available here or at http://www.STOPSportsInjuries.org

Twitter Tweet Chats - April 4th & 25th - Have a Twitter account? Log-in or set one up and join us for two, hour-long Tweet Chats hosted by Dr. David Geier of the Medical University of South Carolina. On April 4th at 8 pm EST, we will be discussing youth sports safety and injury prevention, and on April 25th at 12 pm EST we will be focusing on concussions in youth sports. Follow us on Twitter or e-mail Joe Siebelts at joe(at)aossm(dot)org to find out more!
Coaches Curriculum – This comprehensive curriculum provides coaches with a guide to discuss injury prevention with parents during new season orientations and also has an power point presentation to go along with it. This free downloadable tool is available at http://www.stopsportsinjuries.org/resources.
Letter to the Editor - The campaign also has a customizable letter to the editor that individuals can send to a local newspaper, asking for people to get involved and learn more about overuse and traumatic sports injuries in kids.
April is also the perfect time to host an event in your local community to help promote youth sports safety. Register your event online and receive a free STOP Sports Injuries campaign starter kit, including 50 copies of each of our printed tip sheets, posters, stickers, tattoos, folders and more.
To learn about and join the team of more than 300 other organizations, who are making an impact in preventing youth sports injuries visit http://www.STOPSportsInjuries.org
STOP Sports Injuries
The STOP Sports Injuries campaign was initiated by the American Orthopaedic Society for Sports Medicine (AOSSM) and includes a comprehensive public outreach program focused on the importance of youth sports safety—specifically relating to overuse and trauma injuries. The initiative not only raises awareness and provides education on injury reduction, but also highlights how playing safe and smart can enhance and extend a child's athletic career, improve teamwork, reduce obesity rates and create a lifelong love of exercise and healthy activity. The campaign's message underscores the problems of youth overuse and trauma injuries and emphasizes the expertise of our coalition of experts, including the American Academy of Orthopaedic Surgeons, American Academy of Pediatrics, National Athletic Trainers' Association, National Strength and Conditioning Association, American Medical Society for Sports Medicine, Sports Physical Therapy Section, Pediatric Orthopaedic Society of North America and SAFE Kids USA. For more details, visit http://www.STOPSportsInjuries.org.