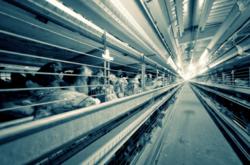 Delray Beach, FL (PRWEB) April 04, 2012
Freedom Steel has seen a steady rise in the demand for steel buildings in the agricultural markets of both North and South America throughout the first quarter of 2012. Sales of processing centers, chicken coups and livestock buildings have reached record levels; along with heavy equipment and storage buildings, equestrian centers and barns.
Freedom Steel's recent sale of 60 buildings, each at 30,000 square feet, to a South American Poultry Company is just one example of the continued evidence to take advantage of current steel costs. This surge in business confirms an increasing demand to place orders before commodity prices and shipping costs escalate any further.
ABOUT FREEDOM STEEL
Freedom Steel's buildings are shipped factory direct from any one of their 18 factories across the continental Unites States. Freedom Steel also provides buildings for anywhere in the world, including a heavy concentration in the Caribbean and Canada; as well as projects in Central and South Americas, Africa and Europe. Freedom Steel's factories have the ability to construct prefabricated buildings of any size with clear-span options as wide as 250'. Along with all of the government funded projects, Freedom Steel ships hundreds of buildings per year to customers needing barns, garages, riding arenas, gymnasiums, churches, workshops, residences and more. Stamped, certified and state sealed drawings are included for every project. Freedom Steel buildings come standard with such "upgrades" as PBR roof and well panels, pre-welded clips and pre-punched door openings. They also offer an array of accessories for the consumer including garage and entry doors, windows, insulation, vents, skylights and canopies. Freedom Steel also recently launched its new product-line of Light Gauge (LG Series) buildings. This series features a low-cost steel (interior and exterior) framing system for homes, barns, sheds and garages that enables the end-user to provide his/her own cladding options. Freedom Steel's international headquarters is located in Delray Beach, FL, where any and all (potential) customers are welcome to visit anytime.