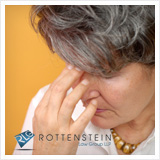 New York, NY (PRWEB) April 03, 2012
The article/report, titled "CR Investigates: Dangerous medical devices," is dated May 2012, but is already available online. It states that Consumer Reports' investigation into the FDA's medical device approval process, which included "interviews with doctors and patients and an analysis of medical research and a device-safety database maintained by the FDA," bore out the following three "areas of concern":

Medical devices often aren't tested before they come on the market.
There's no systematic way for the government, researchers or patients to spot or learn about problems with devices.
Without major changes in the system, there's not much that patients can do to protect themselves.
The article goes on to describe the plight of three patients who have suffered as a result of the FDA's lax medical device approval process. One of those patients has had to undergo eight surgeries to remove and adjust mesh that a surgeon implanted through the patient's vagina to shore up the patient's pelvic organs. The mesh implant caused the patient tortuous pain and left her with painful nerve damage in one leg.
The Consumer Reports article explains that the manufacturer of the patient's vaginal mesh implant, and the manufacturers of products like it, "took advantage of a loophole in the law that allowed them to grandfather their products onto the market without any advance safety testing. The agency routinely clears new devices ... without clinical testing as long as manufacturers can show they are 'substantially equivalent' to a device that has already been on the market."
The Rottenstein Law Group has long been publicizing the fact that many vaginal mesh products were granted FDA approval without having been tested on humans based solely on the products' substantial similarity to implants that were once approved by the FDA but were subsequently taken off the market for safety reasons. The firm has even commissioned and published an infographic [LINK: http://www.rotlaw.com/transvaginal-placement-of-surgical-mesh/transvaginal-placement-of-surgical-mesh-infographic/ that illustrates the history of the FDA's approval of vaginal mesh products. The firm's Vaginal Mesh Lawsuit Information Center, at http://www.vaginalmeshlawsuit.com, describes all of the issues vaginal mesh victims face and explains their options. It has features that allow for easy sharing, including links for automatic posting on Facebook and Twitter, specifically to enable visitors to spread the word about vaginal mesh implants and the dangers of vaginal mesh products. The Rottenstein Law Group, a personal injury firm, encourages visitors to link to its sites from their own blogs and websites to spread information about defective medical products and dangerous drugs.
About THE ROTTENSTEIN LAW GROUP
The Rottenstein Law Group is a New York-based law firm that represents clients in mass tort actions. The firm was founded by Rochelle Rottenstein, who has more than two decades of experience as a lawyer, to represent clients hurt by defective medical devices. http://www.rotlaw.com
Contact:
The Rottenstein Law Group, LLP
Rochelle Rottenstein, Esq.
1259 Veeder Drive
Hewlett NY 11557
(212) 933-9500 (office phone)
(212) 933-9980 (facsimile)
rochelle(at)rotlaw(dot)com
http://www.rotlaw.com