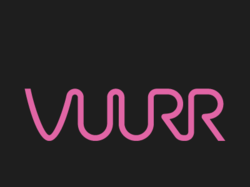 Phoenix, AZ (PRWEB) April 02, 2012
Vuurr, Arizona's premier internet marketing firm, will announce the rewrite of Infusionsoft's API documentation today.
Vuurr has been instrumental in enhancing Infusionsoft's API over the last couple months. With Infusionsoft CTO Marc Chesley, Vuurr's Jonathan Kressaty and Josh Ziering will kick off InfusionCon 2012's first afternoon session at the Arizona Biltmore.
Today, the team will highlight Infusionsoft's spring release for their small business sales and marketing software. In addition to new features, the updated version also introduces new culture into the ecosystem. Vuurr will help bring the revised API documentation to Github, a social coding collaboration system. This enables users to submit changes and collaborate with others to create a living document that improves constantly.
Vuurr will be at InfusionCon 2012 on April 2 and 3. Vuurr's current client portfolio includes companies such as Karmaloop, Nooka, Infusionsoft, Cox Communications, and Kahala.