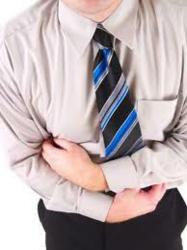 taking Actos could increase the occurrence of bladder cancer by up to 40%
San Diego, CA (PRWEB) April 03, 2012
The media spotlight is often a double-edged sword. No one knows this better than patients who suffer from Actos severe adverse events. And yet, gossip and rumor-mongering aside, the real story here is being overlooked according to Sean Burke of AttorneyOne.
On February 24th, 2012 US Judge F. Dennis Saylor ordered the unsealing of a whistleblower Actos Lawsuit filed by Helen Ge in U.S. District Court, District of Massachusetts (Case 1:10-cv-11043-FDS) involving the failure of Takeda Pharmaceutical to report bladder cancer and Congestive Heart Failure adverse events for Actos. Actos, a popular diabetes drug used to control Type 2 diabetes, was introduced in 1999 and is manufactured by Takeda Pharmaceutical. Ge, a former Takeda Pharmaceutical medical reviewer, claims the drug company routinely downplayed congestive heart failure cases to increase profits.
Several Actos lawsuits have been filed in both state and federal courts and on December 29th, 2011, the Judicial Panel on Multidistrict Litigation (JPML) established an MDL (MDL 2299) for all federal claims alleging injury caused by the drug. U.S. District Judge Rebecca Doherty presides over approximately 150 cases.
AttorneyOne.com, a recognized authority on law, can provide helpful advice and simple solutions including how to get in contact with legal counsel so that, in case of in case of Actos severe adverse events, someone can easily and inexpensively deal with it. As Mr. Burke, director of Media Relations for AttorneyOne.com, added, "What all this information really illustrates is that threat of severe adverse events from Actos remains. For that reason, our focus should squarely fall on getting the word out and assisting people in finding the right legal assistance."
In June 2011, the FDA required a new safety label stating that "the use of Actos for more than one year may increase a person's chance of bladder cancer." Moreover, in 2011, drug regulators in Germany and France pulled the drug from the shelves after extensive research. According to the French Medicines Agency study, of 155,000 patients over four years, taking Actos could increase the occurrence of bladder cancer by up to 40%.
AttorneyOne.com has further information on Actos lawsuits including how to get in contact with legal counsel.
Headquartered in San Diego, CA Attorney One was founded in 2004 and is not a law firm. They offer a nationwide legal service which helps consumers find the best representation for their legal needs. You can learn more about Actos at our website. You can also find us on Facebook at http://www.facebook.com/AttorneyOne. Checkout earlier news from us at http://www.prweb.com/releases/2012/4/prweb9353855.htm.