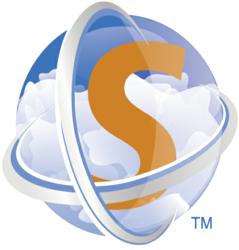 Frederick, MD (PRWEB) April 03, 2012
Skyware Hospitality Solutions a provider of versatile enterprise and web based property management solutions for hospitality, announced it is partnering with the one of the leading investment and marketing consultancy companies in the Balkan region Elmina, to deliver leading edge, property management systems. Throughout the years Elmina has helped its client to build their property investment portfolios and to achieve the highest rate on return of their investment. The desire to bring its clients investments to the next level complimented by the innovative approach lead Elmina to a partnership agreement with the leading online property management and reservation solutions provider Skyware. As an exclusive partner for the whole Balkan region Elmina will deliver and support Skyware's integrated solutions through their well seasoned deployment, training and support staff. Elmina clients will benefit from the many advantages of the web based technology by supporting a "Green" advocacy with decreased computer equipment costs, enhanced data security and improved support.
About Skyware
Skyware Systems serving the hospitality industry with its gold standard service and state-of-the-art technology, is widely recognized for providing hotels, resorts and management companies with flexible software solutions. Based in Frederick, MD, with a network of offices worldwide, Skyware is a leader with advance software tools for hotel owners and operators who need to manage their business in a real time environment for efficient operational control and profitability. Skyware will manage any size hotel, resort, meeting/conference center, or multi-property enterprise. Skyware's next generation PMX solution includes the following suite of products: PMS, Sales & Catering, Accounts Receivable, Multi-Property Management, Yield Management, GDS Connectivity, and integrated, real time, online web reservations .
About Elmina
Elmina Co is boutique consultancy company part of NG Consulting Group. For more than fifteen years Elmina helps investors to build their portfolios and establish their businesses by providing bespoke investment and marketing solutions. With its extensive knowledge, expertise and network connections across the Balkan region the company is described by its clients as "An absolutely top notch [consultancy], among the half- dozen firms that form the elite in boutique consulting in the Balkan region."