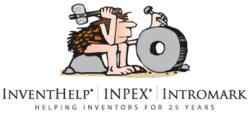 PITTSBURGH, PA (PRWEB) April 04, 2012
InventHelp®, America's largest invention submission company, announces that one of its clients' products, the Antique Thread Keeper, has been licensed and is now the featured product on F.A. Edmund's craft and hobby website.
The Antique Thread Keeper stores and organizes cross-stitch supplies. The product keeps all supplies within easy reach, and eliminates the need to search through bags or baskets for the appropriate tool.
The organizer features ten long rows of wooden dowels to store the string. The dowels pull on and off easily to retrieve the desired color of string. A small drawer holds scissors and other supplies, while a magnet on the side of the unit keeps cross-stitch needles firmly in place when not in use.
F.A. Edmunds, a major craft and hobby manufacturer and distributor, is also a member of InventHelp's Databank. Intromark Incorporated, InventHelp's sister licensing company, sent a sample to F.A. Edmunds while their representatives were exhibiting at a trade show. F.A. Edmunds representatives then showed the Antique Thread Keeper to their buyers at the show, where they received positive feedback. A deal was negotiated for the inventor between Intromark and F.A. Edmunds.
We are pleased that we were able to get this product reviewed and licensed. The inventors have received a cash advance for this invention, and are eligible for royalties on future sales. This is one individual success. Only a very small number of inventions are licensed and sold. InventHelp® is proud of the fact that this product has been licensed and is a featured product on this major manufacturer's website. This client has not made a financial gain as a result of this licensing deal.
InventHelp® is America's largest invention submission company. InventHelp® attempts to submit clients' invention ideas to industry in the hopes of obtaining a good faith review. For more information on InventHelp® services, call 1-800-Invention. InventHelp®, 217 Ninth Street, Pittsburgh, PA 15222-3506.
# # #