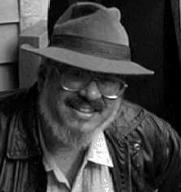 Louisville Ky (PRWEB) April 03, 2012
"A few decades ago, the Jewish community constituted 4% of the American population. Today it is less than 2%," stated Martin Vesole, Founding Father of the Shalomist Movement. "We're at a critical crossroads and it's time to take action now, try something new, something different."
While these statistics are alarming, we need to look at these statistics in their proper perspective. Much of organized religions' numbers are on a downward trend across the board. According to the 2011 Yearbook of American and Canadian Churches, the Presbyterian Church had the greatest decline over the past year at 2.6% with other denominations such as the United Methodist Church, Evangelical Church in America and the Episcopal Church reporting declines as well.
However, the Jewish population in the U.S. had small numbers to begin with so this continuing decline has significant implications not only for those in the United States but ongoing U.S. support for Israel as well.
The Shalomist Movement has one primary focus - to stop the attrition of Jews from the American Jewish Community and hopefully reverse it. While there are numerous efforts addressing this issue currently in place, the focus has been primarily on those people who are already active participants in the Jewish religion. Martin believes the solution needs to be broader. "We must reach those who have left Judaism and attract them back to a new and revitalized Jewish religion that better meets the needs of the Jewish people in a modern secular society," he said.
"Look, if you have a product that's not selling what do you do? Either change the target audience or change the product to better appeal to your market. Most efforts today are trying to change the target audience. I believe we need to change the product. There has never been a more urgent need in the long history of the Jewish faith."
The Shalomist Movement seeks to find solutions that will not only unite the fractured Jewish community but provide new bridges for all organized religions aiding their collective rebirth as well.
Please visit Martin's web site http://www.martinvesole.com to learn more.
About Martin Vesole
Martin Vesole is a 64 year old attorney who attended Washington University in St. Louis and graduated from the De Paul College of Law in Chicago. He lived in Israel for two years attending the Hebrew University in Jerusalem and working on a kibbutz famous for manufacturing the Naot sandal line.
Martin worked as a legal writer for Commerce Clearing House in Chicago and also served as President of Temple Menorah and remains on the Board of Directors presently. He's divorced with a stepdaughter and two grandchildren.
About the Shalomist Movement
The mission of the Shalomist Movement is to open hearts and minds to broadening the Judaic doctrine to attract many who have left and revitalize it for all Jews.
The root letters of Shalom mean "completeness" and "wholeness." Judaism needs to stretch to become more complete and whole by looking outside itself and being open to adopting ideas from the secular world and other religions that are compatible with Jewish thinking. While the primary focus of the Shalomist Movement is on broadening Judaism, it also teaches that there is much we can learn from others, and that building bridges of commonality is the start to a greater spiritual evolution based on global unity versus historical division.