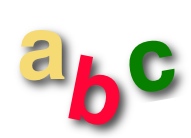 Take the time to really listen to a child brave enough to talk about abuse. Don't take notes while the child is talking, just listen.
Jacksonville Beach, Florida (PRWEB) April 04, 2012
April is National Child Abuse Prevention month and Don Dymer, president and chief executive officer of SingleSource background screening corporation wants to share some helpful advice on how to listen if a child or youth has the courage to open up about the abuse. What happens in those first few seconds of dialogue can make a difference between stopping the abuse, or a child retreating further into darkness.
"People abuse children from all walks of life," explains Don Dymer, chief executive officer and president of SingleSource background screening company. The Centers for Disease Control reports that more than 500,000 children in the United States are sexually molested each year. But molesters are rarely caught and since most children will never report the abuse, there is little linking these molesters to the horrible abuse and little or no chance they will be convicted and stopped.
What do I do if a child tells me that he/she has been sexually abused?
Dymer continues, "The foundation, From Darkness to Light tells us that studies show that children rarely report abuse when it is occurring and almost 80% will in fact deny the abuse. As adults we need to be alert to signs that something might be wrong.
Dymer continues, "If a child does come to you here is critical advice from the Child Molestation Research & Prevention Institute on what you should do if a child is brave enough to share their pain with you. Take the time to really listen to the child when they want to talk. Believe what you are hearing no matter how unfathomable it sounds. (remember 90% of abuse is done by someone the child knows, trusts and loves.) Assure the child that they are doing the right thing by telling and you will get help. Never blame or punish the child or show anger. Control your emotions. Your reaction to the abuse might be viewed as directed toward the child, assure the child that you are not angry at them. Do Not Take Notes while the child is talking to you. Listen intently and afterwards quickly document the disclosure. If you are an employee or volunteer and hear of the abuse, immediately report the incident to your supervisor, but remember that this doesn't remove your obligation to report the incident to the proper authorities. If you represent the organization at which the abuse occurred, you must report the child's disclosure to law enforcement or child protective agency as specified by the laws in your particular state.
"Follow-Up! If you report it to a higher authority, supervisor or report it to law enforcement make sure you follow up to see that the problem is being addressed."
"If it was easy to prevent child sexual abuse, it wouldn't be such a widespread epidemic," points out Dymer. "As a result of the Penn State scandal schools, organizations and groups specializing in providing youth services are now focused on the importance of carefully conducting background screens on all volunteers and hires who will come into contact with children and youth.
"All organizations, including non profits, must establish a clearly defined child sexual abuse prevention checklist and should learn about the Diana Screen®, a scientifically proven risk management tool that will help keep children safe from sexual abuse." explains Dymer. Behind the Diana Screen® are 18 years of research, six National Institute of Mental Health Grants and two pilot studies with the Episcopal Church Pension Fund and the Boys & Girls Club of America. The test identifies men and women most likely to violate sexual boundaries with children and teens.
Criminal background checks and all other traditional methods of background screening are still necessary. "The screen should be incorporated as part of a clearly established on-boarding program for hires and for volunteers and administrated with great care and respect for existing compliance policies." says Dymer. "As with all screening, good programs are useless if poorly administrated. That is why if organizations are interested, please call me at SingleSource Services at 1-888.241.1148. It is a five minute call that can change a child's life forever.
SingleSource Services is located in Jacksonville Beach, Florida.The company provides background screening to over 2,500 business across a wide variety of industries and non-profit organizations. SingleSource was founded in 1995 and believes that backgrounds are like fingerprints and prides itself on its long term customer relationships and a strong commitment to fulfill its corporate civic duties.
Sources: The Child Molestation and Prevention Research Institute, The Centers for Disease Control, From Darkness to Light, Protect the Children Conference, February 3, 2012.