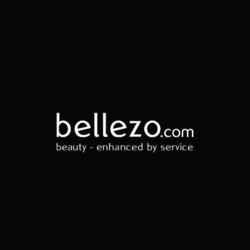 We are only human, we need to put our hands up when we make mistakes but we always go over board to compensate for them and learn the important lessons so they don't happen again
London, UK (PRWEB UK) 10 April 2012
Bellezo was founded in early 2012 with one goal, to provide the best possible customer service coupled with offering the customer an extensive range of top quality branded hair and beauty products.
Even though Bellezo has been in business for a short period of time, it has managed to accumulate a steady stream of new and repeated customers from the four corners of the globe. The top quality hair and beauty brands on offer are most definitely appealing to the beauty conscious masses – ghd, Elizabeth Arden, Kerastase, Elemis, Moroccanoil, Aveda and Bare Escentuals just to name a few.
The basis of this initial success is underpinned by three key unique selling points:

Free delivery on all products.
Free returns.
Every product in stock for fast delivery.
Bellezo's Digital Marketing Manager Gary MacDonough explains the company ethos, "Our defining competitive edge is our emphasis on customer service. This is present on all levels of our business, be it responding to all emails within an hour period to our free delivery and returns policy. We really will stop at nothing to ensure our customers are truly satisfied. Especially in the hair and beauty industry where the products are so personal, it's imperative that our customers feel they received the very best."
Further examples of Bellezo's customer service orientated ethos in action are becoming the stuff of e-commerce legend, especially when orders have been subject to human staff errors. For instance driving across the country to ensure a next day delivery order was delivered in time or acknowledging a mistake order was dispatched and sending 10 correct replacements to compensate.
"We are only human, we need to put our hands up when we make mistakes but we always go over board to compensate for them and learn the important lessons so they don't happen again," said Gary MacDonough.
The inspiration for Bellezo's company culture comes from the meteoric rise and success of online shoe retailer Zappos.com. Zappos was founded in 1999 and since then they estimate that approximately 2.5% of the US populations has purchased from them, that translates in to a huge 7.4 million customers. Of this total a staggering 3.3 million have purchased in the past 12 months. Zappos is committed to WOWing each and every customer and is the evident lynchpin of their snowballing continual success.
Evidently an unwavering focus on the very best customer service is a natural recipe for business success. Bellezo looks forward to building upon the foundations of their initial gains and already 2012 is showing signs of continued improvement. As Gary so enthusiastically put it "the sky is the limit! As long as our customers are happy, then we are happy."