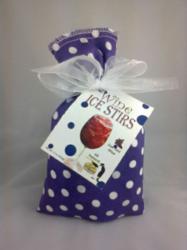 It will be a good morning for america at the grand-reopening
Williamsburg, VA (PRWEB) April 05, 2012
Old World Gourmet, a made in the USA manufacturer of frozen wine and liquor mixes and recipes will be featured at the grand re-opening of the newly renovated Williamsburg Pottery, Virginia's consensus top shopping landmark since the 1940s. The Initial celebration will be April 5 to mark the 100th birthday of founder Jimmy Maloney.
Old World Gourmet is proud to be a featured attraction at Williamsburg. The handmade and all natural mixes are a perfect fit for the re-designed Williamsburg Pottery. Some other prominent features of the new Williamsburg Pottery include a unique silhouette with energy-efficient lighting and a courtyard with a stage for live music and performances, plus inside/outside seating at the Café & Bakery and Deli
While the crowd probably won't compare to the census release, the expectation is for a huge turnout for the April 5th celebration and through the Easter weekend. Excited shoppers will be able to sample multiple products spanning the entire OWG product line, and do so while they experience a sophisticated yet casual environment that combines the charm of a traditional European market with the conveniences and sensory experiences of 21st-century shopping.
About Old World Gourmet
Old World Gourmet is a manufacturer of frozen wine and liquor drink mixes and recipes who has been "serving fun for over a decade". OWG has a complete line of mixes and recipes for whatever your adult drink of choice and promotes all natural and made in the USA products. OWG products are found in finer gift retailers nationwide and online as well as online at the company website http://www.owgshoponline.com or on facebook.com/old world gourmet.