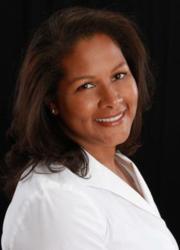 San Antonio, TX (PRWEB) April 03, 2012
Nicole Butts, SPHR, Training Manager and affirmative action compliance expert at Berkshire Associates, a human resource consulting and technology firm that assists companies in building their ideal, balanced workforce, will help attendees at the Southwest and Rocky Mountain Industry Liaison Group (SWARM) Conference understand what it really takes to create a 100% compliant plan during her presentation: "Affirmative Action 101—Understanding What it Takes to Develop an OFCCP Compliant Plan."
With recent Office of Federal Contract Compliance Programs' (OFCCP) updates and changes, federal contractors and subcontractors need to be prepared to develop compliant affirmative action plans. Nicole's timely and informative session will take attendees back to the basics—ironing out the details of what it means to be a federal contractor or subcontractor, what their unique affirmative action obligations are, and the fundamentals of creating a compliant plan in today's changing regulatory environment.
For media inquiries, please contact Lauren Collinson at 800.882.8904, ext. 1307, or laurenc(at)berkshireassociates(dot)com
About Nicole Butts:
As Manager of Training, Nicole is responsible for the design, development, implementation, and evaluation of all Berkshire Associates Inc.'s training programs. Creating and facilitating leading training sessions for over ten years, Nicole shares her expertise with HR professionals on topics that matter the most to them. Nicole specializes in compliance support including the areas of affirmative action/EEO, Office of Federal Contract Compliance Programs (OFCCP) audit support, and diversity. Her thorough understanding of the regulations that impact compliance allow her to advise and assist companies of all sizes and industries.
About Berkshire Associates:
Berkshire Associates is a human resource consulting and technology firm, specializing in helping companies build the ideal, balanced workforce. As an industry leader, Berkshire provides the latest tools and services for affirmative action, applicant management, compensation management, workforce planning, diversity, and professional training. For over 25 years, Berkshire has serviced the nation's most recognizable companies; and as a result has mastered providing clients with cost-effective solutions to everyday human resource challenges.
About SWARM: The Southwest and Rocky Mountain (SWARM) Conference is an extension of the Industry Liaison Group (ILG)—which promotes affirmative action and equal employment opportunity by working closely with the Office OFCCP, Equal Employment Opportunity Commission, and related administrative agencies. This year's conference will be comprised of hundreds of the nation's top human resource executive and federal contractors from Fortune 500 companies and small businesses in the Southwest region. ###
This press release was distributed through PR Web by Human Resources Marketer (HR Marketer: http://www.HRmarketer.com) on behalf of the company listed above.