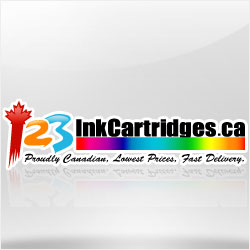 Montreal, Quebec (PRWEB) April 02, 2012
123inkcartridges.ca a Canadian online printer supplie company just announced that it will be releasing products that will target the iPad accessory market. This expansion will provide iPad customers with many important accessories that are available for the iPad. CEO Jack Zhan states that these accessories will be provided "at the lowest prices possible." The goal of the company is to meet the wide variety of iPad users with quality products. These will now be available to customers directly from the company.
The use of the iPad has grown substantially in the last three years and 123inkcartridges.ca intends to expand its products to meet this large demand. Users are quick to purchase the latest models of iPad; the company is dedicated to keeping up with the technological advancements by providing the latest in accessories.
With the advancements of iPad and other technological devices comes the advent of many types of apps and accessories. 123inkcartridges.ca is dedicated to making sure their customers have accessibility to the latest gadgets made to enhance the iPad experience. The company has established easier access to these accessories so that customers can easily order them from this online computer resource. 123inkcartridges is dedicated to providing the best customer service to make shopping a favorable experience for iPad users. The website contains 24/7 customer service and customers can choose to chat with a live customer representative who can assist with purchases and choices regarding iPad accessories.
About 123inkcartridges.ca
The company was established in 2007 and soon became a popular resource through which customers could order various computer supplies such as printer ink and toner cartridges. This Canadian company soon expanded to make other resources such as HDMI cables, iPhone Accessories and iPad Accessories available to the online community. Headquarters is situated in Montreal, Quebec and has warehouse located I Vancouver and Montreal. They presently are able to ship products throughout the United States and Canada. For more information about this thriving company visit http://www.123inkcartridges.ca/