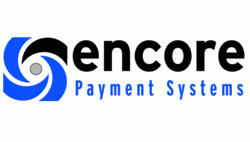 Encore's knowledgable staff and PCI compliance experts are readily available to help merchants become compliant and more aware of data security in their own businesses
Addison, TX (PRWEB) April 10, 2012
Electronic payment security is a significant topic for many small business owners when choosing a payment processing provider. Unfortunately, small business owners don't always receive the vital facts when it comes to Payment Card Industry Data Security Standard (PCI DSS) compliance. PCI DSS is an organization established to ensure that all companies that process, store or transmit credit card information maintain a secure environment. PCI Compliance is a multifaceted issue affecting great amounts of people in large and small businesses alike which is why Encore Payment Systems is now offering their merchants to become PCI DSS compliant.
As a PCI DSS third-party compliant agent, Encore understands the impact that credit card data security can have on their merchants, which is why the company has designed a specialty team dedicated to helping merchants understand PCI and allow the opportunity for their merchants to become PCI compliant. Encore's goal is to offer merchants a solution for PCI compliance for their businesses through a simple and guided process.
Encore's knowledgable staff and PCI compliance experts are readily available to help merchants become compliant and more aware of data security in their own businesses unlike many other processing companies today that simply charge their merchants for not being compliant and offer little, if any, real assistance in this area. Encore's compliance team helps merchants to become compliant, scans computers for any data vulnerabilities and will cover small businesses who have completed the compliance process with up to $10,000 in fine reimbursements from a security breach event. Encore's PCI compliance program not only assists in making businesses compliant, but also secures the merchant's reputation and customer trust.
For further information visit http://www.http://www.facebook.com/pages/Encore-Payment-Systems/34769420632?ref=tn_tnmn.com or contact
Justin Motz, marketing(at)encoreps(dot)com, (214) 442-1700 x1327
About Encore Payment Systems
Encore Payment Systems was established for the purpose of providing electronic payment processing solutions and other value-added services to small and medium-sized merchants throughout the United States. Encore is a leader in the electronic payment processing field providing credit card, debit card, ATM card, gift card, prepaid card, EBT and check processing services. Encore maintains a sincere dedication to superior customer service and an honest and ethical approach to acquiring new customers. This vision has enabled Encore to become one of the fastest growing companies in the industry excelling in all aspects of merchant services. Encore Payment Systems is located at 3801 Arapaho Road, Addison, Texas 75001. Please follow us on Twitter @EncorePS, like us on Facebook or visit Encore Payment Systems online at http://www.EncorePS.com.