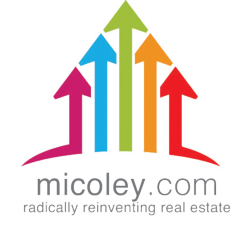 Green Bay, WI (PRWEB) April 10, 2012
For the first time ever, the FDIC will conduct an online only real estate auction, managed by Micoley Auctions. The FDIC selected Micoley Auctions last November for their Northeast Auction, featuring assets in 7 Northeastern states. This time properties will be concentrated in the Midwest region with assets in Indiana, Illinois, Michigan and Wisconsin.
President Wade Micoley is looking forward to the upcoming Spring auction. "We are honored to be associated with the first ever strictly online FDIC real estate auction event. The FDIC has included a wide variety of properties at very attractive pricing, with some assets selling absolute. This unique venue has been developed to make purchasing FDIC assets a simple, enjoyable experience."
Being that this is a strictly online only real estate auction, Micoley Auctions has integrated their very own auction platform into their newly designed website to ensure bidders experience a seamless online auction event.
This online real estate auction event will attract nationwide attention due to the variety of assets offered by the FDIC. Properties include commercial and retail spaces, single family residences, condos, duplexes and both residential and commercial land. Real estate investors to first time home buyers are encouraged to view the auction portfolio for attractive prices and great investment opportunities.
All Midwest properties will be live on FDICauction.com in the coming weeks. Bidders will be able to bid on all properties starting in April 12, 2012. For those new to online bidding, Micoley's trained staff of auction professions will be there to answer all questions and to educate those new to the auction experience. Simply visit http://www.FDICauction.com to 'Live Chat' with an Auction Representative or call 888-662-1020. All bidding ends Saturday, June 2, 2012.
Micoley Auctions, based in Green Bay, WI, is a real estate marketing company specializing in bank-owned properties throughout the United States. Their unique approach to real estate sales is executed through customized marketing programs and project focused auction plans, customized for each of their unique clients. Be sure to visit their website for future Auctions and Sales Event information as inventory changes daily.