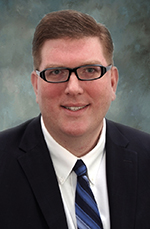 St. Louis, MO (PRWEB) April 05, 2012
Trial Attorney, John Bruegger, of the St. Louis Office of Hawkins Parnell Thackston & Young LLP was recently published in the Illinois Bar Journal vol. 100, no. 4, page 208. In Barber v. American Airlines, Inc. 241 Ill.2nd 450, 948 N.E.2nd 1042 Ill., 2011, the Illinois Supreme Court made it clear that defendants can stop a class action in its tracks by tendering full relief to the named plaintiffs - the so-called "pick off" maneuver. John's article reviews Barber and offers practice tips to plaintiffs' and defense counsel. To read about Anatomy of a Class Action Killer: Picking Off Named Plaintiffs in Illinois Class Actions After Barber - click on link http://www.hptylaw.com/media-publications-104.html.
John A. Bruegger is an associate in the St. Louis office of Hawkins Parnell Thackston & Young LLP. His litigation practice focuses primarily on business litigation, environmental, toxic torts, and products liability. Additionally, John has experience in mass torts, class actions, complex litigation, multi-district litigation, and whistleblower litigation. John has handled products liability and toxic tort cases all over the country and has successfully represented numerous Fortune 500 companies. Furthermore, he has represented numerous small and large businesses as plaintiffs and defendants in numerous business tort, class action, and contract cases.
Hawkins Parnell Thackston & Young LLP attorneys are among the nation's leading litigators with substantial trial experience in toxic tort and environmental, business, commercial, and financial litigation.
The firm has offices in West Virginia, Atlanta, Dallas, Austin, St. Louis, Los Angeles and San Francisco and has earned recognition and accolades with its numerous trial victories.