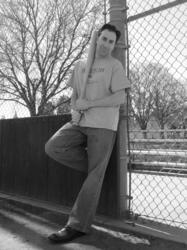 Boston, MA (PRWEB) April 05, 2012
April 2012 marks the release of the first Red Sox song/music video seen in years.
'Win One 4 the Red Sox' goes inside the mind of a die-hard Sox fan who's quality of life is measured solely by whether the Sox won that day - or not. The song is paired with a dynamic music video that is pure 'eye-candy' for sports fans, taking you inside Fenway Park to experience what it's like to stroll through baseball's most treasured ballpark.
Written and performed by a Boston University graduate now residing in California, The Mazzzzzz recorded the song with Grammy Award nominated producer Arty Skye in New York City.
Like the Red Sox, Mazzzzzz has seen his share of tragedy as well as triumph. At the age of 7, his father passed away shortly after being diagnosed with cancer. During this very difficult time, the Red Sox were always there to take his mind off of the 'real world'. Fenway was like a second home.
For young Sox fans out there battling cancer, sometimes rooting for the Red Sox is better medicine than anything a doctor can prescribe. Which is why a portion of CD sales will go towards Boston area pediatric cancer care. Giving kids that extra bit of strength to beat the disease they battle every day. As historic Fenway Park celebrates it's 100th year, this song represents the strength and endurance that it stands for... and the fans that have endured the same.
Red Sox Fans know winning isn't easy, but with a lot of love, great determination and perhaps a song... we can conquer anything - even cancer.
For more information on The Mazzzzzz visit: thesoxsong.com.
Song produced by Skyelab Music Group
Video produced by McElroy Films, LLC.