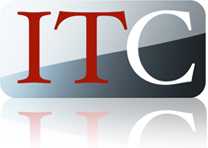 If a picture is worth a thousand words, then a video is worth a million!
Los Angeles, CA (PRWEB) April 03, 2012
Starting in April, ITC, an SEO company based in Los Angeles will be launching their new media division. With state of the art equipment, ITC now provides video testimonials, promos and even full length commercials for clients. The impact of video marketing is undeniable in today's industry and one of the leading mediums for converting ads into sales.
CEO, Ashkan Sobhe explains "As a creative high end digital advertising company we are always evolving and implementing the latest and most effective marketing strategies. It just made sense to invest in our own media division. Our goal is to always have the resources in house to be a one-stop-shop for all our clients' needs."
This media division will be headed my Kash Sobhe who has years of experience in production and directing commercial spots. Kash believes, "Video Marketing is becoming more and more of a necessity. It is no longer just a luxury." He continues to explain the video production process at ITC and the benefit of having testimonials. "You don't have to be a professional actor to be in your video. It is our job to make the video impressive and by doing so gain the trust of new customers."
ITC is already a successful internet marketing firm, specializing in search engine optimization. Now ITC can use video commercials to enhance the marketing solutions they offer. Ashkan Sobhe states, "People are busy and have no time. They will watch a video over reading an article if they have the choice. Videos are much easier to share and more interactive. That's exactly what you want when you are trying to make a name for your business."
And Sobhe knows how to make a name for a business. He started ITC in 1999, as a one man operation. It wasn't long before Sobhe brought on an executive team and now his company is ranked in the top 1% of the SEO industry. It is clear that Ashkan Sobhe knows how to build a strong advertising campaign and the addition of ITC's media division can only help.
ITC is a high-end internet marketing firm that specializes in Search Engine Optimization (SEO), Social Media Marketing, Reputation Management and Video Production. For more information contact:
Ashkan Sobhe
800-590-6953
info(at)itcfirm(dot)com
http://www.itcfirm.com