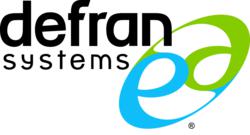 New York, NY (PRWEB) April 04, 2012
Defran Systems, a leading provider of integrated electronic health systems for human services organizations, is sponsoring a free webinar entitled "The New Behavioral Health Horizon: A Provider's Guide to Technology, HIE and Primary/Behavioral Health Integration." Defran is sponsoring the webinar along with The National Council for Community Behavioral Healthcare, the largest association of behavioral health organizations in the country.
WHEN:
Wednesday, April 11, 2012, 1:00 p.m.
WHAT:
Integration of behavioral and physical health is a requirement to providing coordinated and quality care. As a participant in health care reform initiatives such as Health Care Homes, Accountable Care Organizations, and Care Coordination Organizations, these organizations will need to embrace EHRs as required and operations-enhancing tools.
This webinar will include an overview of the current nationwide HIE landscape, as well as federal initiatives aimed at resolving the unique challenges of behavioral health and human service providers.
Additionally, this webinar will discuss why an EHR is an essential part of a successful integration plan, and how ONC-ATCB Certified EHR applications support cultural, financial, and technological transitions to integrated healthcare and meaningful data exchange.
WHO:
The free integration webinar will be hosted by Michael R. Lardiere, LCSW, vice president of health information technology and strategic development at The National Council for Community Behavioral Healthcare, and Fran Loshin-Turso, President, CEO and Co-Founder of Defran Systems, Inc.
The National Council for Community Behavioral Healthcare is the unifying voice of America's behavioral health organizations. Together with their 1,950 member organizations, they serve our nation's most vulnerable citizens — more than 6 million adults and children with mental illnesses and addiction disorders. They are committed to providing comprehensive, quality care that affords every opportunity for recovery and inclusion in all aspects of community life.
Defran Systems provides comprehensive EHR and financial software to human services providers. Its flagship web-based solution, Evolv-CS®, is an ONC Certified Complete Ambulatory EHR.
WHERE:
Online from anywhere with an Internet connection.
Register today for The New Behavioral Health Horizon: A Provider's Guide to Technology, HIE and Primary/Behavioral Health Integration
About Defran Systems
Defran Systems provides web-based, enterprise information management software to human services providers. Our flagship EHR and financial software suite, Evolv-CS®, is an ONC Certified Complete Ambulatory EHR and supports providers in their efforts to prove Meaningful Use. It is the most all-inclusive solution for optimizing your entire health record information management process, improving cash flow and achieving positive outcomes. We are a long-term partner; understanding the challenges human services providers face and providing relevant solutions. Visit us at http://www.defran.com