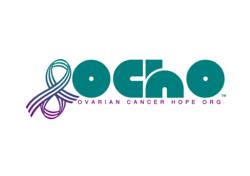 "It's a privilege to work with these feisty women to raise money for the Foundation for Women's Cancer."
Deborah Emin, author of Scags at 18
(PRWEB) April 04, 2012
Sullivan Street Press has also become a partner with OChO in raising money for the Foundation for Women's Cancer. For each copy of Scags at 18 sold in an e-book format, a portion of the sale will be given to the Foundation. No special code or password is required. All sales effect the amount of money that SSP gives to the Foundation in collaboration with OChO.
When Sullivan Street Press announced this new partnership, Karen Carlson, Executive Director of the Foundation for Women's Cancer had this to say:
"The Foundation for Women's Cancer is very pleased and honored to have been selected by Sullivan Street Press as the designated charity for a percentage of the proceeds from Scags 18. On behalf the women we serve, we thank you."
(For those interested in fund raising, please email Sharon Krinsky, Director of Philanthropy, skrinsky(at)foundationforwomenscancer(dot)org or phone her at 312-580-1165.)
"While working with a group of women who have cancer and are involved in their own struggles to survive and thrive may not seem like the most practical way to get the word out about this new title from SSP," the publisher said, "We welcome this feisty group of women helping us promote our book while also helping us to raise money with them. It's a privilege to be involved with OChO."
The premise of the Scags Series, of which Scags at 18 is one of four volumes, is how women grow and mature, awaken, to finding themselves and what it is they are meant to do. In many ways, the women of OChO, while never choosing ovarian cancer, have shown an amazing ability to give back. Their fund raising prowess is evidenced not just in the partnership with Sullivan Street Press but by their collaboration with Bakers Square restaurants at events that raised over $13,000 in the past year.
About the Publisher:
Sullivan Street Press, Inc. is a green e-publisher whose mission is to change the publishing paradigm. For both environmental and financial reasons, the press advocates for the new digital changes that will affect the book business and the book lover. Sullivan Street Press disseminates timely information about these changing aspects of the publishing business here:
At the publisher's blog: http://www.sullivanstpress.com/blog
On the publisher's Facebook page: http://www.facebook.com/sullivanstpress
And on Twitter: @sullivanstpress