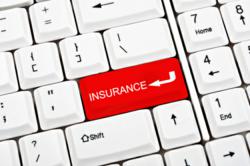 Infographics are soaring in popularity for a reason. They are aesthetically pleasing and ideal for delivering complex information into easy to analyze nuggets.
Orange, California (PRWEB) April 02, 2012
Online health insurance comparison site HealthCompare has published a series of infographics, showing many of the hardships facing modern Americans. From gathering quotes for small families with fresh children, to mature parents with college bound kids, these infographics reveal a modern truth in an easy to understand layout.
As more and more Americans continue to search for solutions to their problems and answers to their questions, they are looking to simple to read infographics to find them.
Infographics are soaring in popularity for a reason. They are aesthetically pleasing and ideal for delivering complex information into easy to analyze nuggets. Infographics come in varying styles, all designed to portray data points, theories, or arguments.
A well done infographics takes difficult concepts with tons of data and simplifies the concept so they are easily understood by anybody. HealthCompare understands this, and has launched a series of 10 infographics designed to help health insurance shoppers and buyers sift through all the information without getting lost.
The first 5 infographics in the series include:
The Basics of a Health Insurance Comparison.
What Medical Insurance Quotes Can Mean to Your Home, Education and Finance.
What Consumers Need to Know About Buying College Health Insurance.
How to Buy Family Health Insurance.
How to Find Affordable Individual Health Insurance.
HealthCompare is nationally recognized for promoting consumer choice when it comes to the quality of their health insurance. They encourage their visitors to ask the following questions:
● What are my current health care needs? Do I have pre-existing conditions? Take prescription medication? Am planning on starting a family?
● Would I prefer to pay more upfront in premiums to have a lower out of pocket expense when it comes time to get healthcare? Or would I prefer to pay less in premiums and save up to take care of deductibles, co-pays and co-insurance?
● Would I like to continue seeing the same doctor or using the same health care facilities?
● Do I have any other health insurance options, such as coverage under a spouse's or parent's plan?
2. Once you get your quotes, read over each one carefully while considering the following:
● How much will I pay out of pocket for deductibles, co-insurance and co-pays?
● What is my maximum out of pocket expense?
● Are office visits covered?
● Is maternity coverage offered?
● What mental health services are covered?
● Is there prescription drug coverage?
● How much will I pay for emergency services and ambulances?
● Are my current physicians and local hospitals covered under this plan?
Health insurance costs amount to far more than just the premium, and buyers must make sure they carefully consider all out of pocket costs to get a clear better picture of each policy's ultimate expense.
HealthCompare wants health insurance buyers to be informed, which is why they have designed a series of infographics to help modern consumers get smarter faster.
Media inquiries contact:
Allan Rahn
(7l4) 5674596
arahn(at)wordandbrown(dot)com
About Health Compare: HealthCompare was launched in 2009 to work with brokers and carriers to help individuals and families easily research, compare, buy, and enroll in the right health insurance plan at the right price. Based in Orange, Calif., it delivers accurate, customized, health insurance quotes for the country's diverse population.
Through a unique partnership with its sister company, CONEXIS, HealthCompare has the ability to quickly reach thousands of COBRA-qualifying consumers and provide them with COBRA alternatives at the moment they become eligible for COBRA benefits. This provides these consumers with an opportunity to enroll in individual or family plans and potentially save hundreds to thousands of dollars on COBRA premiums and, at the same time, rewards referring brokers with referral fee income for the life of each policy.
For more information, visit http://healthcompare.org/ or call 888.748.5152.