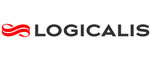 Gartner research estimates approximately one-third of middle-market organizations will embrace the cloud for data recovery within the next couple of years.
Farmington Hills, MI (PRWEB) April 03, 2012
Tech-savvy CXOs are realizing today, as "the cloud" emerges from IT to become an integral part of their everyday business vocabulary, that some services that can be adapted as offerings in the cloud make complete financial and technical sense. According to Logicalis, an international IT solutions and managed services provider, disaster recovery as a service is a perfect example, though experts say many cost-conscious CIOs and other executives still balk at the cost.
"Everybody is worried about the price of disaster recovery," says Michael Feil, director of cloud solutions for Logicalis. "But what is the price of a business' downtime?" Feil says company leaders need to take a hard look at numbers they already have on hand. People have downtime numbers based on holidays when the company is closed; they know what it means to be shut down for an entire day, week or more. But, says Feil, they don't want to look at it because doing so cost-justifies disaster recovery as a needed expense. That's why, Feil says, DR-as-a-Service, which replaces huge capital expenditure (cap-ex) and personnel costs with more manageable operational expenditure (op-ex) figures, is gaining traction.
Analysts say DR-as-a-Service is well suited for mid-sized organizations that don't have the resources for in-house recovery management facilities. "Gartner research estimates approximately one-third of middle-market organizations will embrace the cloud for data recovery within the next couple of years," says John P. Morency, research vice president, Systems, Security & Risk, Gartner. "Moving disaster recovery to the cloud may well be a smart business move. It takes a significant infrastructure to correctly administer a disaster recovery program. Because they operate on economies of scale and a shared-resources model, cloud providers have the IT equipment, the personnel and the training to provide disaster recovery as a service to mid-sized clients on a large scale more cost effectively and with greater precision than many middle-market organizations can do on their own. For these reasons, Gartner believes DR as a service will steadily gain momentum in this middle-market space."
For such organizations, Logicalis agrees that disaster recovery as a service is a strong alternative to a premises-based business continuity/disaster recovery plan. In fact, the company has outlined six of the top reasons CIOs should put DR-as-a-Service on their radars for early adoption in 2012.
The Top Six Reasons DR-as-a-Service Makes Good Business Sense
1. Minimizing Costs: Disaster recovery plans are expensive. To do it right, there's just no getting around the duplication of assets. And when a technology refresh is called for, businesses are caught in the financial trap of refreshing both sites as well as spending untold man-hours and intellectual knowledge just on the process of creating synergies between the two sites. In essence, it's like running two data centers rather than one. On the flip side, with DR-as-a-Service, all of the disaster recovery planning work, all the technology refreshes, all the man hours needed to make things sync – all of those costs belong to the service provider. The business customer pays a fixed monthly op-ex cost that can be expected to remain fairly constant for three to 10 years even with two or three technology refreshes thrown into the mix.
2. Maximizing Knowledge: Companies that take on the chore of disaster recovery in house have to become experts in DR as well as everything else they are doing on an IT basis. They are continually investing and reinvesting in that knowledge base, and oftentimes, that expertise is held by just one or two key people in the tech department. What if those in-house experts leave? With DR-as-a-Service, the entire service provider's organization is dedicated to building expertise in disaster recovery. They see new ways to offer recovery based on what they are doing with other clients and can bring those to a CIO's attention. If a client's IT manager wants to try something new, it is incumbent upon the service provider to do the research and development of that plan, leaving the client free to use its IT resources in ways that create more tangible value for the company.
3. Faster Access to Experts: Economies of scale are a clear advantage in just about every area of business. This holds true when a customer needs to talk with the technical experts at an OEM. While a single business may have purchased a substantial amount of equipment from a vendor, it's unlikely that they have as deep of a relationship with that vendor as the cloud service provider has, given their volume of purchases and ongoing support contracts. So, when every second counts and a business' systems are down, CIOs will be thankful they have direct and immediate access to the wealth of knowledge and highest level of certified professionals on their cloud provider's staff – who also have immediate-call relationships with individual technology vendors – rather than the client CIO trying to call any vendor themselves and working from the bottom up.
4. Management & Monitoring: In today's world, fast recovery point and time objectives are more the norm than the exception. Few companies have the luxury of waiting for tapes to be shipped to their facility in the event of a true disaster. Even the most prepared IT managers today often hear about downtime from customers; they didn't know a failure was imminent and their DR systems may not have been live and at the ready. Service providers offering DR-as-a-Service, however, live and breathe disaster recovery; as a result, they have the most sophisticated systems possible to monitor their clients' data centers, alert them to impending failures, and manage the recovery process faster and more smoothly than most in-house IT departments can react. Since providers already have these management and monitoring tools in place, and those tools can be extended to their clients, it makes good business sense to take advantage of that and use their dashboards, reports and measurable metrics to oversee the health of the company's primary data center.
5. Failback: This is the one no one thinks about. Imagine a disaster occurred. The company has a DR facility, the plan worked, and the company is back up and running. Now what? How does the company transition back to its primary data center without disrupting operations? Even the most experienced CIOs struggle with this question. If the company's DR facility is an older or secondary data center that is not as well equipped as the primary, the IT department is now in a time-crunch, trying to determine how to failback before a new event takes place. But with DR-as-a-Service, the cloud provider has significant infrastructure and resources since those resources are shared among many users; they have stringent standards in place that give CIOs the luxury of planning a failback strategy over time that makes sense with the added benefit of the deep knowledge of the cloud provider's engineering staff at their disposal.
6. Job Security: According to research by the U.S. Bureau of Labor, 93 percent of companies that suffer a significant data loss go out of business within five years. Who wants to be responsible for that? There is a lot of risk involved for CIOs who implement their own disaster recovery plans in house. There is the obvious cost of acquiring redundant systems. The time and personnel cost to manage what amounts to two data centers. The question of how to handle DR when a primary data center is refreshed. And the "what if" fears that keep IT pros up and night, wondering and hoping the strategy they have in place is fail safe in the event of a catastrophic system failure. With DR-as-a-Service, the responsibility is largely shifted to the service provider, and with clearly defined SLAs, CIOs and IT managers gain a measure of comfort and job security that, before DR-as-a-Service, was unimaginable.
For more about disaster recovery planning, read Logicalis' feature article "Because Hope is Not a Strategy."
On the fencepost? Take a look at this: "Logicalis Asks: Should Businesses Move Disaster Recovery to the Cloud?"
About Logicalis
Logicalis is an international IT solutions and managed services provider with a breadth of knowledge and expertise in communications and collaboration; data center and cloud services; and managed services.
Logicalis Group employs over 2,500 people worldwide, including highly trained service specialists who design, specify, deploy and manage complex ICT infrastructures to meet the needs of over 6,000 corporate and public sector customers. To achieve this, Logicalis maintains strong partnerships with technology leaders such as Cisco, HP, IBM and Microsoft.
The Logicalis Group has annualized revenues of over $1 billion, from operations in the UK, US, Germany, South America and Asia Pacific, and is fast establishing itself as one of the leading IT and Communications solution integrators, specializing in the areas of advanced technologies and services.
The Logicalis Group is a division of Datatec Limited, listed on the Johannesburg and London AIM Stock Exchanges, with revenues of approximately $5 billion.
Business and technology working as one
Facebook: http://www.facebook.com/Logicalis?v=wall
Twitter: http://twitter.com/logicalis
RSS: http://www.us.logicalis.com/feeds/rss.aspx
YouTube: http://www.youtube.com/user/LogicalisIT
Blog: http://www.hypeorripe.com/