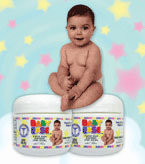 PreferredLocalBusiness.tv proudly welcomes their newest listing for Diaper Rash.
(PRWEB) April 02, 2012
Diaper Rash has never been so easily solved as it is today, thanks to Baby Ease™ joining PreferredLocalBusiness.tv, a local preferred business directory that will make Diaper Rash Solutions immediately available to internet searchers.
About Baby Ease™:
Keyes Drug has been helping to fulfill Newton, Massachusetts and surrounding areas' pharmaceutical and wellness needs for over 100 years.
Keyes is also the home of Baby Ease™, the patented diaper rash cream. Created and developed by Pharmacists and recommended by Doctors, Baby Ease™ aims to prevent and heal mild and severe cases of diaper rash. Patients have been extremely satisfied with the results and the rapid healing action of Baby Ease™. More and more Doctors are recommending it to their patients for quick and effective relief of diaper rash.
Amongst other ingredients, Baby Ease™ contains Aloe (cleanser, antiseptic, moisturizer, and anti-inflammatory), Karaya Gum (acts as a protective barrier), Magnesium Hydroxide (adjusts skin pH), Tea Tree Oil (antiseptic, antifungal), and Zinc Oxide (used for its absorbing nature and barrier to protect skin).
Baby Ease™ is known to treat various forms of diaper rash; it will prevent new rashes from occurring and sooth itchy or irritated skin. It will do it quickly and soothingly, all for a great low price. Not only will this great treatment work to treat existing diaper rash, it can also be used as a preventative ointment .
Everyone loves their baby and wants them to be happy all day long. That is why so many people are turning to Baby Ease™ and many doctors are recommending it!
Baby Ease™ ships for free! The good folks at Baby Ease™ also offer volume discounts and customers can save over 25% off the regular price by ordering a 5-pack of Baby Ease™.
Causes of Diaper Rash:
Irritants such as wet diapers can cause a rash to begin. Other chemical and environmental factors can cause a diaper rash such as diapering products, heat, teething, breastfeeding, and the type of diaper used;: cloth or disposable.
About Keyes Pharmacy:
Keyes is a full service independent pharmacy that offers not only prescription items but other specialty goods such as assorted medical supplies, surgical supplies, homeopathic items and a full line of vitamins and vaccines.
Compounding, retailing, and personal service are the hallmark values that distinguish the three community pharmacies owned by the Dinno family. The "problem-solving" Pharmacists at Keyes Drug practice the art of pharmaceutical compounding, which is the method of preparing medications to meet each physician's treatment plan and each patient's unique needs, including, pediatrics, hormone replacement therapy, pain management, dermatology, and veterinary prescriptions.
The flagship store, Keyes Drug in Newton, Massachusetts, along with Acton Pharmacy and their latest acquisition, West Concord Pharmacy, occupy a niche in a market dominated by giants.
"A lot of businesses are just looking for the bottom dollar," Raied Dinno said, "Our goal is to give the best service we can, while offering low prices. In this competitive industry, we are always trying to be the most economical for our customers and practicing personal assistance is also extremely important to us."
Baby Ease™ and Keyes Pharmacy provide outstanding care delivered by a dedicated team, meaning their clients receive the personalized treatment and attention required for a stellar experience with Diaper Rash Solutions. PreferredLocalBusiness.tv proudly welcomes their newest listing for Diaper Rash.