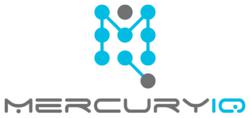 "The partner relationship we have built between MercuryIQ and iDiscover offers distinct advantages to our current and prospective clients."
New York, NY (PRWEB) April 05, 2012
MercuryIQ and iDiscover announced today that the companies have entered into a strategic partnership, supporting clients with greater data security advantages, wider breadth of technologies and increased resources through their cooperative relationship.
Continuing to operate under their respective brands, now with added collective strength, the companies are looking forward to advancing their existing reputations as Client-oriented, knowledgeable, providers of electronic discovery services on both the East and West Coasts.
"The partner relationship we have built between MercuryIQ and iDiscover offers distinct advantages to our current and prospective clients. While both companies have a technology-forward, development-based philosophy, this partnership is much more than a "one-plus-one"; it will be a true service force multiplier for our Clients," said MercuryIQ CEO, Tim Kaufeldt.
"Working together," adds Ronnda Zezula, MercuryIQ President | COO, "leverages the decades of litigation and investigations experience possessed by our unparalleled personnel and executives. From the ground up, our teams are empowered with some of the most seasoned and dependable professionals in the e-discovery industry."
The companies have coined a joint service mark, The Intelligent Approach℠, that is meant to exemplify the core belief of both entities; that fast and cheap are benchmarks of the past and the approach to handling discovery in litigation and investigations must be intelligent, which includes evaluating options that limit cost while ensuring maximum defensibility.
Brian Meegan, President of iDiscover, hopes to illustrate that "the culture fit and added technology and data security benefits that will be enjoyed by our personnel and Clients, respectively, exceeds what each company has accomplished singularly before this exciting relationship was formed."
Both MercuryIQ and iDiscover support a broad array of proprietary and industry leading technologies. The partners are enthusiastic about their first collaborative technology initiative, the installation of XERA from iConect, in mid-April. MercuryIQ, already a quality provider of the renowned iConect NXT platform, will be among the early adopters of XERA and both companies are looking forward to expanding Client awareness of this excellent offering.
XERA delivers a new standard in legal review applications for law firms and corporations that expect to interact with technology in an intuitive and efficient manner. XERA is a simplified litigation and e-discovery platform that applies familiar, frequently used web technologies in a single, easy-to-use and modern interface. Written in the versatile HTML5 code with built-in messaging and analytic tools, XERA will allow the efficient, collaborative review of documents on desktops, laptops and even tablets such as the latest iPad.
Read more about:
MercuryIQ at http://mercuryiq.com/
iDiscover at http://www.idiscoverglobal.com/
XERA at http://www.iconect.com/xera/