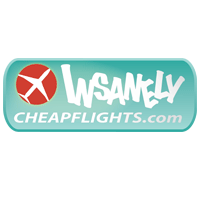 Think James Bond
(PRWEB) April 03, 2012
Planning a vacation to Europe with several friends? Or a business trip to the London office with a handful of coworkers? InsanelyCheapFlights is offering a discount on booking airline tickets just for using the website. Starting immediately, every flight to Europe booked through the site is eligible for a discount worth up to $20 per ticket. Considering the travel site already finds some of the best prices on airline tickets online, the $20 is just extra incentive to book cheap flights to Europe now.
For a group of five that adds up to $100 that can be spent experiencing local European culture. Enjoy a longer night out at the bars in Amsterdam, an extra day on the Swiss ski slopes, a meal in London's China Town, a rugby match in Ireland or some hand painted pottery from Spain. The possibilities are endless - however, here are a few suggestions:
Book cheap flights to London and take a cruise on the Thames River. Big Ben, Parliament and Canary Warf can be seen while floating through the heart of the city. Or, grab cheap flights to Paris and check out the Louvre Museum before heading over to La Batofar to dance the night away on a floating nightclub.
Getting the flight discount is easy; just use the promo code displayed on the homepage of InsanelyCheapFlights.com when booking your airline tickets.
Insanely CheapFlights can do more than find cheap tickets to Europe. The website also boasts some of the cheapest hotel and car rental prices on the internet. Vacationers are able to stretch their money further to stay in four and five star hotels, and then speed down the Autobahn in a first class BWM Z4.
Vacationing in European luxury is no longer just a dream. Gone are the days of taking the red eye, sharing rooms with strangers in hostels and thumping down the road in a broken down car rental. "Think James Bond," says CEO Steve Oliverez. "Now is the time to do it."