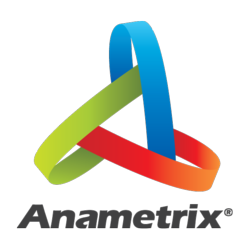 Automakers are saving millions of dollars and thousands of man-hours per year using Anametrix real-time online business intelligence.
Gartner BI Summit, Los Angeles, CA (PRWEB) April 03, 2012
Anametrix (http://anametrix.com) announces its findings that automakers are saving millions of dollars and thousands of man-hours per year using its real-time online business intelligence. Anametrix's clients include a major American auto manufacturer that got more than 100% ROI within the first six months of implementation of Anametrix's cloud-based BI technology.
With Anametrix, automakers immediately see the effects of their marketing and advertising. Consumer responses are measured across both online and offline channels, including web sites, mobile apps, social media outlets, dealership-level activities and market databases such as R.L. Polk and Autometrics. By combining and correlating these data sources into a single real-time solution, Anametrix BI enables automakers to plan and spend smarter and reduce reliance on incentives.
Anametrix clients:

Stream data from multiple sources directly into one application
Obtain a real-time view of customer engagement and purchasing activity on customizable dashboards
Share relevant information to unlimited users across divisions, brands, field locations and external agencies
Access reports on mobile devices (iPhone, iPad, Android, and Blackberry)
Can make unlimited, ad-hoc requests and custom reports
Save millions of dollars per year on reporting costs alone
Save thousands of employee man hours per year
Can segment data using custom-defined regions
"Anametrix is pleased to showcase how auto manufacturers benefit from our business analytics, saving a lot of money while getting great insights into the effects of their advertising and marketing," said Blaise Barrelet, Anametrix Founder and CEO. "We welcome the opportunity to discuss what we have done for clients in publishing, retail, and technology as a Silver Sponsor of the Gartner Business Intelligence Summit 2012."
About Gartner Business Intelligence Summit
The Gartner BI Summit is the only event designed to provide businesses with the knowledge required to create a visionary business intelligence strategy. This event focuses on the methodologies, strategies, technologies and architectures that will move organizations from the tactics of cost cutting and compliance to increasing their agility and responsiveness, and improving overall business performance. Additional information is available at http://www.gartner.com/us/bi.
About Anametrix, Inc.
Anametrix, Inc. provides next-generation, cloud-based, real-time business intelligence and correlates multiple data sources to support quick and precise decision making. Founded in 2009 by analytics industry pioneers Blaise Barrelet and Anders Olsson, Anametrix provides data connectors and high-performance data management infrastructure to integrate all enterprise data sources and provide real-time data visualizations with customizable dashboards. Anametrix is the only BI platform with built-in web analytics, social media listening, mobile tracking, and mobile access as part of its core design. A 360-degree view of customer acquisition, engagement, and retention means self-directed business insights are supported across organizations from sales staff to C-level.
Anametrix Contact Onsite at Gartner BI Summit:
NAME: Marcie Gately
PHONE: 858-558-8230
EMAIL: publicrelations(at)anametrix(dot)com
FACEBOOK: http://www.facebook.com/anametrix
TWITTER: @anametrix
# # #