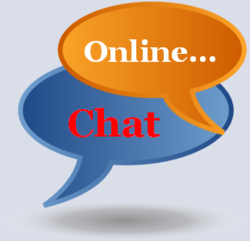 Dallas, TX (PRWEB) April 03, 2012
Browser-based games are not just common games, contrary to what others think. These games, running full-time on browsers, are also sources of global connectivity. Players chat with each other most of the time. Browser-based games that allow HTML setups will now benefit from the Chatwing widgets. Chatwing has the capability to attract visitors, provide a better chat system, and create a favorable online environment for everyone.
Chatwing's strongest factor is the fact that users and guests can now log in using their Facebook or Twitter accounts. This is a strategic move, because people can exchange social information in quick and easy steps. For browser-based gamers, this is an opportunity to find more colleagues and friends.
Installing Chatwing to any website is really easy. First, the user must register the website's domain name. Next, he must set up an official Chatwing account. After that, the user can now customize the appearance of the widget. He can freely adjust the height and width, or pick up a color that suits the website well. He can also rename the widget to make it more appealing to the website's visitors.
A collective study has been conducted in browser-based game communities. Those websites that utilized Chatwing's website chat option received many "ins" or sign-ups in just under a week of usage. It has also been noted that chat sites are another way for players to exchange information related to the game. Common discussions through Chatwing are tips and tricks, secrets, alliances, and in-game prizes and rewards.
Chatwing operates on the freemium model, giving it a sheer leverage compared to other widgets that have subscription fees. Despite being free, Chatwing still offers a professional solution useful for everyone in the cyberspace. New users can visit the Chatwing website to learn more about its mechanics. Chatwing's Facebook page is also loaded with good information and updated content. More updates and developments will come within this year.
About Chatwing.com
Chatwing.com has developed software for live chats on websites and blogs. The Chatwing.com website offers users the ability to signup and create a customizable live chat feature in 1 minute or less. Users have the ability to customize the size, color, and fonts of the chat product. The ability to chat via social media accounts such as Facebook and Twitter enable Chatwing to offer a personal and unique real-time experience to all sites. Chatwing is 100% free web software.
http://www.chatwing.com