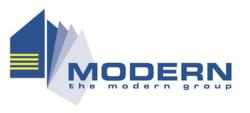 (PRWEB) April 16, 2012
The COA Draft Determination released this month reports that without the federal carbon tax due to take effect on July 1, the average household's bill would have decreased by $70 over the next year.
Under the carbon tax, annual bills will increase by as much as $122, which is $192 higher than they might have been without the federal levy.
The report also recommended a radical overhaul of state's power pricing system, proposing an increase of three times the current fixed electricity bill charges.
The proposed system would see households hit with a daily 78 cents fixed charge - or $287 annually - in an effort to better reflect supply costs.
In the face of these predictions, Queensland residents may find it worthwhile to consider installing solar power to help offset the cost of power and cushion them from future energy price hikes.
Rooftop solar panel systems convert energy from the sun into free electricity that is used to provide power to a property, significantly reducing the need for mains electricity.
When the system generates more power than is needed, this surplus is fed back into the main grid in exchange for a credit on the household electricity bill.
Further, government solar incentives in Queensland are among the most generous in the country.
In addition to receiving small-scale technology certificates (STCs) and the Federal Solar Credits rebate, Queensland customers may eligible for the Solar Bonus Scheme.
Customers are paid 44 cents per kilowatt hour (kwh) under the scheme for any extra power that goes into the main grid – almost double the current domestic use tariff.
Data released by the Alternative Technology Association (ATA) estimates the payback time on a 1.5 kW solar power system purchased in Queensland is currently around six to seven years.
Considering that most good-quality solar power systems are guaranteed for a minimum of 25 years and regularly last well beyond that, the potential savings to be made over the lifetime of a solar power system in Queensland are considerable.
Modern Solar is a solar power specialist servicing Queensland and most other Australian states. All Modern solar systems feature the highest-quality components and carry a 25-year warranty.