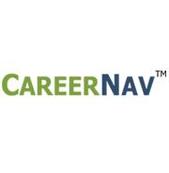 "Professionals want help from expert career coaches navigating their important career decisions."
San Francisco, California (PRWEB) April 04, 2012
CareerNav announced today the launch of its website to meet the changing career management needs customers have in a tumultuous job market. CareerNav is addressing these new demands by being the only site providing expert career coaching quickly on any career-related question from your choice of highly experienced, carefully selected, customer-rated professional coaches who can be easily reached online or by phone. Additionally, no minimum commitment is required and its affordable prices are clearly stated.
Americans have been hit hard by the great recession and unemployment reached traumatically high levels nationally. Many parts of the country are still in poor shape economically, although unemployment rates have dropped from a high of 10 % in 2009 to its latest level of 8.3%. This recent progress has professionals cautiously considering changing companies or transitioning careers. They are seeking job coaches to help them navigate these important career decisions, but are demanding world-class coaching on their terms.
The recession has caused people to become more prudent with their money and career decisions. They expect superb career counseling and they also want to be able to read customer reviews of coaches just like other services provide; they want to self-schedule their appointments with the career coach of their choice as opposed to being screened by the coach. And people don't want to be forced to purchase five or ten career coaching sessions if they just want one. These are the new expectations customers have of career coaching and CareerNav.com is the first to provide all of these services.
"Fortunately, certain local economies are doing better now. But there's still a lot of job anxiety for many Americans, so professionals want help from expert career coaches navigating their important career decisions", said Mark Andersen, Founder and CEO of CareerNav. "Many top CEOs work with coaches, but until now coaching has been too expensive for some and it's been too difficult to figure out which coaches are truly outstanding. These are just some of the problems CareerNav is the first to solve. We're thrilled by the tremendous customer response."
All of CareerNav's career coaches are highly experienced and provide coaching for customers ranging from recent university graduates all the way through C-level executives. Customers work with CareerNav coaches to take their careers to the next level, change careers for a more rewarding life, and create a job search strategy to find their dream job. In addition to its coaching by phone option, CareerNav also offers customers the option to email a coach to get time-sensitive career questions answered quickly.
Career coach and recruiting executive, Suzi Potts, described why she provides coaching through CareerNav.com saying "It's a challenging job market and professionals have a lot of questions. I'm passionate about helping guide customers through their important career decisions, so they get the answers they need to get that promotion or new job faster."
One recent customer summarized her experience with her CareerNav coach saying "I greatly appreciate the time my coach spent with me 'holding up the mirror' for me to see my true career desires. I'm going to get my husband to sign up, too!"
About CareerNav.com:
Launched in 2012, CareerNav is pioneering a new model of career management by providing world-class coaches to customers "on their terms." After receiving career coaching at critical points over the years that improved his career and life in countless ways, Founder and CEO Mark Andersen created CareerNav to combine his passion for career development and Internet marketing.
Mark Andersen previously co-founded the Gumby's Pizza chain and built it into a chain of 7 restaurants. After receiving his BA from the University of Florida and his MBA from the Kellogg School of Management at Northwestern University, he was the Chairman of the Business and Economics School at Anglo-American University in Prague (AAU). While there he coached countless students and alumni, and was the Director of AAU's Center for Corporate Development. For the past fourteen years he has worked in Internet marketing in the San Francisco Bay area, most recently as the Vice President of Marketing at leading mobile and Internet companies.
Mark can be heard weekly on the DayBreak USA radio show, a leading morning show syndicated to 60 markets nationally, where he is interviewed as the career expert.
Contact details:
Mark Andersen
Info(at)CareerNav(dot)com
415-745-1250
@MarkAndersen
http://www.facebook.com/CareerNav
San Francisco, California