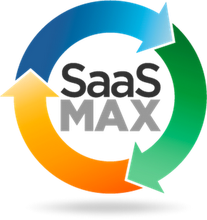 San Diega, CA (PRWEB) April 03, 2012
Dina Moskowitz, Founder and CEO, SaaSMAX, Inc., has been nominated for the 2012 SMB 150 awards. The SMB 150, which is a collaboration between SMB Nation and SMB Technology Network, recognizes the top 150 influencers within the worldwide SMB IT channel.
"I'm both honored and humbled by my inclusion in the SMB 150. Some of the channel's heaviest hitters are on this year's list, so I look forward to seeing how I fare against them," said Moskowitz, who is a first-time nominee to the SMB 150 list. "Whatever the outcome, I'm thankful to all of the colleagues and clients who have shown their support for me."
A newly established member of the channel, SaaSMAX is a platform that provides an easy way for SaaS Apps to create or grow their channel sales, automate commission payments, contract and incentivize VARs and manage deal registrations and channel conflict. The company was founded in 2011 to recognize a need to establish an organized and efficient marketplace to enable Solution Providers to research, find and learn about quality SaaS Apps for their customers. Along with this, SaaS App Vendors (via SaaSMAX) now have a way to easily and affordably reach, contract and transact with qualified Solution Providers.
"SMBs are the bread and butter of America, and we have many indications that show how they are leading the adoption of Cloud and SaaS technologies. SaaSMAX is doing its best to provide the SMB IT Channel with the resources and tools it needs to profit from the many Cloud and SaaS reseller opportunities surfacing and looks forward to helping Solution Providers transition their customers to the cloud," Moskowitz said.
The first phase of the award selection process had already begun and consists of online community voting, by logging on to http://www.smb150.com. Visitors may vote once per nominee, per IP address, per day. The voting process is open to anyone who would like to cast their ballots for those nominated; this can be friends, fans, family members, colleagues, fellow peer group members--or anyone who feels that a specific nominee deserves recognition as a member of the elite SMB 150 group.
Open voting lasts until April 6, 2012, at which point a panel of industry experts will certify the online ballots and cast their own votes for nominees. Community voting will count for 40 percent of each nominee's score, with the remainder determined by the industry expert panel's votes.
Following completion of the voting, ballots will be tallied and validated by industry judges. The 150 winners will be notified by SMB Nation to join us at our gala event in Los Angeles on May 16. Winners will also be recognized in announcements via SMB Nation's web site (http://www.SMBNation.com) and through our social media vehicles. A feature article profiling the winners will appear as the cover story of SMB Nation's Q2 2012 print edition.
"I'm excited for all of our SMB 150 nominees. Each and every one of them has worked tirelessly to improve the SMB IT channel—and, by extension, the small business sector as a whole," said Harry Brelsford, Founder and Chairman, SMB Nation. "I hope that everyone who has benefited from our nominees' expertise will show their support and appreciation at smb150.com."
Winners who opt to attend the SMB 150 live event in Los Angeles will receive added bonuses, such as the opportunity to be honored for their accomplishments with a commemorative glass award, press interviews (including video blogs) and will be given a new BlackBerry 64GB Playbook, courtesy of the event sponsor, Research In Motion (BlackBerry).
The SMB 150 is a joint effort between SMB Technology Network (SMBTN) and SMB Nation. This is an annual event, in which we acknowledge those in our industry for their accomplishments and leadership.
About Research In Motion
Research In Motion (RIM), a global leader in wireless innovation, revolutionized the mobile industry with the introduction of the BlackBerry® solution in 1999. Today, BlackBerry products and services are used by millions of customers around the world to stay connected to the people and content that matter most throughout their day. Founded in 1984 and based in Waterloo, Ontario, RIM operates offices in North America, Europe, Asia Pacific and Latin America. For more information, visit http://www.rim.com or http://www.blackberry.com.
About SMB Nation
SMB Nation is a media integration and events community, targeted at the small and medium business (SMB) channel partner/reseller/consulting/VAR community. SMB Nation spreads the knowledge of SMB technology trends through its conferences, books, print magazine, online services, and worldwide seminars, workshops and accredited Pocket MBA certificate (an academic partnership with Aspen University). As an active participant in the technology community, SMB Nation has a long history of enthusiastic advocacy and evangelism. The SMB Nation tribe exceeds 54,000 followers worldwide. For more information, visit http://www.SMBNation.com, http://www.CloudNation.co and http://www.Telephonation.com.
About SMBTN
The SMB Technology Network (SMBTN) has its roots in partner groups focused on IT solutions & services for the SMB (Small Medium Business) space. Their focus includes Windows platforms including SBS (Small Business Server). In 2005 they combined a series of independent IT Professional groups in Southern California and around the U.S. into a single umbrella group, consolidated as SMBTN. Each group holds monthly meetings to discuss the latest IT business trends. In addition, the group has partnered with Microsoft at various events, further penetrating the SMB space. The SMBTN group continues to expand into new regions, chapters and members across the U.S. For more information, visit http://www.smbtn.org.
About SaaSMAX, Inc.
Founded in 2011, SaaSMAX, Inc. (http://www.SaasMAX.com) electronically facilitates the reselling and purchasing of Software-as-a-Service business applications ("SaaS Apps") through value-added resellers, solution providers, trusted advisors and other reseller channels (collectively "Solution Providers"). The SaaSMAX App Marketplace enables: 1. SaaS software vendors to display detailed marketing and technical information, commission plans, special incentive offers, and the ability to manage, track and pay reseller commissions; and, 2. Solution Providers to identify relevant SaaS Apps for their clients, receive compensation when they facilitate the sale of a SaaS App, track and manage their customers' purchases, and be identified by software vendors and business executives. With SaaSMAX in the middle, and with only one contractual agreement now required to do business, the SaaSMAX App Marketplace will provide SaaS software vendors and Solution Providers with the tools and relationships to increase their revenues in the rapidly growing $12+ Billion SaaS industry.
For more information, contact:
Dina Moskowitz
Founder and CEO
SaaSMAX, Inc.
(858) 518-0447
dina(at)saasmax(dot)com